BullittHead
Join Date: Jul 2009
Location: Texas
Posts: 21
Air/Fuel ratio ?
---
I just had an Edelbrock S/C installed and was tuned with the tuner that came with the kit. The air fuel ratio is between 12.3 and 13.5 and peaks at 15 at 6000 rpm. The tech that did the Dyno said that these numbers were too high (too Lean) and may cause some damage to the engine. He suggested I call Edelbrock. I did and they said those numbers are OK. I don't know who to believe. Any help would be appreciated.
14.7 is ideal but under a load, usually 12's and 13's are what you want. 15 is a bit lean at WOT at 6k but I would not think it would do anything. At least that is my understanding. I am no tuner.
Lifetime Supporting Member
Join Date: Feb 2012
Location: Houghton, Michigan
Posts: 2,231
Watching...
---
Former owner of 6010.
2011 Mustang GT
Mods: JBA ss ceramic coated 1 7/8 headers with HF cats and stock axlebacks. Roush 2300 TVS supercharger with upgraded fuel delivery (47lb injectors, boost-a-pump, H0 plugs). Dyno'd 591 RWHP(w/stock exhaust). Boss oil cooler. Exedy 500 clutch w/billit steel flywheel. Whiteline rear LCAs, Tokico D-spec adjustable shocks/struts, BMR watts link and relocation brackets. Ford Racing "P" springs. DS shop carbon fiber driveshaft.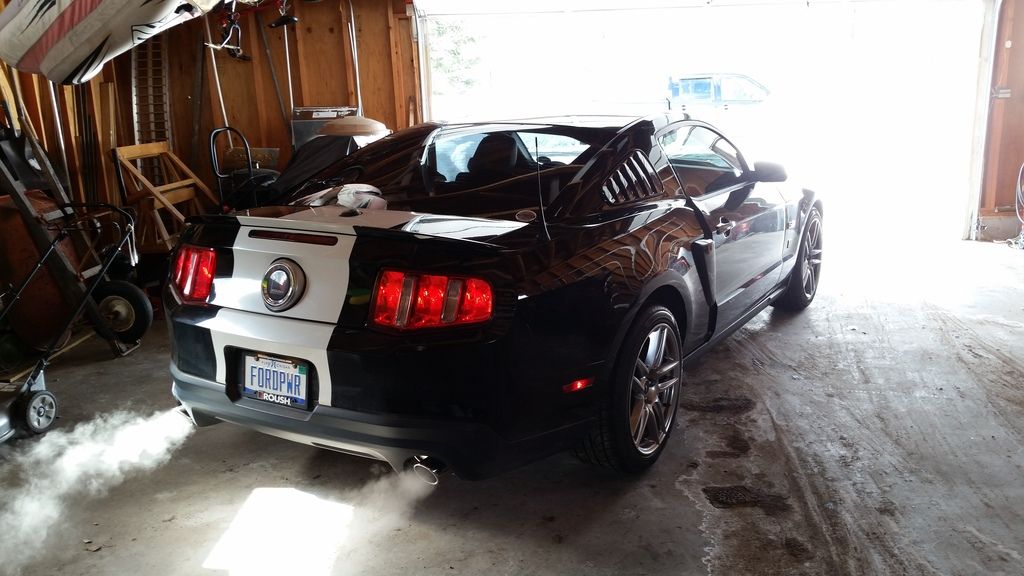 Get it in writing maybe? I agree with Tim, 12/13 is all I see on my tune results.
BullittHead
Join Date: Jul 2009
Location: Texas
Posts: 21
thanks Guys. I would like to hear if possible from some tuners or tech's also
should be plenty of shops in the area you can call and see what they have to offer in the way of verifying what you have been told.
Lifetime Supporting Member
Join Date: Apr 2008
Location: Rosemount,Minnesota
Posts: 4,150
You need more fuel, that is to much air. Find a local dyno shop to get those numbers lowed.
---
Black 2008 Mustang Bullitt, ID# 2029, 1 of 1431, Build Date 02/15/2008.
HID headlights, Shaker 1000 Stereo, Active alarm system, Purchased 03/28/2008.
SHR Louvers, Custom painted engine covers, 3M Venture Shield, 50% LLumar window tint.
Moroso Aluminum tanks/AirOil separator, Carbon fiber DS, Nitto 555 tires 255x45x18".
Barton shifter/twin 62mm TB/Hot Rod Cams/CAI/4.10's & 8.8 Axle Girdle.
Steada UDP's/Racer CMDP's/LCA's/Adjustable 3rd link.
Kook's Headers/H-Pipe, Corsa Extreme mufflers.

BlowByRacing tuned 340rwhp/335rwtq
.
Quote:
Those numbers are insanely high for a boosted motor and WILL detonate. The absolute highest I've ever run was 12.0 which I later backed off to 11.7 I'd rather give up 20 hp than spit a head gasket or grenade a piston.
Paul would know for sure. I was going by n/a numbers, boosted....have no experience with...
Mega BullittHead
Join Date: Apr 2009
Location: Imperial Valley, CA
Posts: 113
With the Brenspeed 91 octane Vortech tune...at cruise Hwy or surface streets my A/F(Auto Meter) is at 14.6 to 15.3...In between shifts 13.8... Under Heavy load and WOT between 11 to 12. Drive-ability feels like stock. Video at 75 MPH cruise
http://s65.photobucket.com/user/dnym...11928.mp4.html
Picture of gauge at idle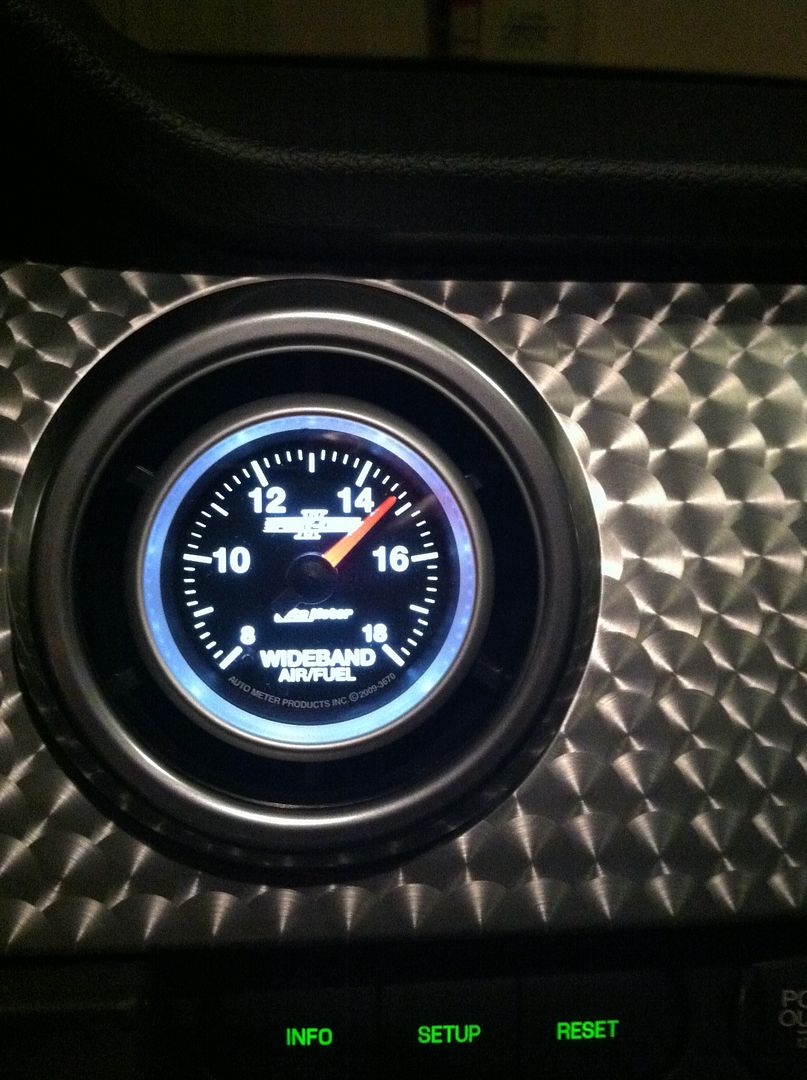 ---
2008 Bullitt 0073,Eibach Sportlines, Ford Racing shocks/struts. Steeda strut mounts with Eibach camber bolts, adjustable panhard bar,SCT tune,Brenspeed NA Detroit Rocker cams,Kooks Long-tube headers with catted x-pipe, Borla Touring AB, Vortech V3 air to air intercooled. BMR Relocation brackets. Ford Racing front control arms. Whiteline rear lowers, Roush short throw, Whiteline bump-steer kit. Steeda UCA. SR Adjustable sway bar links, AM Saleen style 5 spokes. Ford Racing sway bars.
---
Last edited by Bullitt#73; 02-11-2014 at

03:27 AM

.