Discussion Starter
·
#1
·
<!--[if !mso]> <style> v\:* {behavior:url(#default#VML);} o\:* {behavior:url(#default#VML);} w\:* {behavior:url(#default#VML);} .shape {behavior:url(#default#VML);} </style> <![endif]-->
<table class="MsoNormalTable" style="width:100.0%;mso-cellspacing:0in;background:white;mso-yfti-tbllook: 1184;mso-padding-alt:0in 0in 0in 0in" width="100%" cellspacing="0" cellpadding="0" border="0"> <tbody><tr style="mso-yfti-irow:0;mso-yfti-firstrow:yes;mso-yfti-lastrow:yes"> <td style="padding:0in 0in 0in 0in" valign="top">
<table class="MsoNormalTable" style="width:6.25in;mso-cellspacing:0in;mso-yfti-tbllook:1184;mso-padding-alt: .6pt .6pt .6pt .6pt" width="600" cellspacing="0" cellpadding="0" border="0"> <tbody><tr style="mso-yfti-irow:0;mso-yfti-firstrow:yes"> <td style="width:100.0%;padding:.6pt .6pt .6pt .6pt" width="100%" valign="top"> <table class="MsoNormalTable" style="width:100.0%;mso-cellspacing:0in;mso-yfti-tbllook: 1184;mso-padding-alt:0in 0in 0in 0in" width="100%" cellspacing="0" cellpadding="0" border="0"> <tbody><tr style="mso-yfti-irow:0;mso-yfti-firstrow:yes;mso-yfti-lastrow:yes"> <td style="padding:0in 0in 0in 0in" valign="bottom">
</td> </tr> </tbody></table> </td> </tr> <tr style="mso-yfti-irow:1;mso-yfti-lastrow:yes"> <td style="background:black;padding:.75pt .75pt .75pt .75pt" valign="top"> <table class="MsoNormalTable" style="width:100.0%;mso-cellspacing:0in;background:#FAFAFA; mso-yfti-tbllook:1184;mso-padding-alt:0in 0in 0in 0in" id="evm-header-container" width="100%" cellspacing="0" cellpadding="0" border="0"> <tbody><tr style="mso-yfti-irow:0;mso-yfti-firstrow:yes;mso-yfti-lastrow:yes"> <td style="width:100.0%;padding:0in 0in 0in 0in" width="100%">
<table class="MsoNormalTable" style="width:100.0%;mso-cellspacing:0in;mso-yfti-tbllook: 1184;mso-padding-alt:0in 0in 0in 0in" width="100%" cellspacing="0" cellpadding="0" border="0"> <tbody><tr style="mso-yfti-irow:0;mso-yfti-firstrow:yes;mso-yfti-lastrow:yes"> <td style="padding:0in 0in 0in 0in">

​
</td> </tr> </tbody></table>​
<table class="MsoNormalTable" style="width:100.0%;mso-cellspacing:0in;background:#FAFAFA; mso-yfti-tbllook:1184;mso-padding-alt:3.0pt 3.0pt 3.0pt 3.0pt" id="content_LETTER.BLOCK3" width="100%" cellspacing="0" cellpadding="0" border="0"> <tbody><tr style="mso-yfti-irow:0;mso-yfti-firstrow:yes;mso-yfti-lastrow:yes"> <td style="padding:3.0pt 3.0pt 3.0pt 3.0pt" id="evm-regemail-event-title">
20th Annual Mustangs and Mustangs...Legends Havin' Fun
​
</td> </tr> </tbody></table>​
</td> </tr> </tbody></table>
<table class="MsoNormalTable" style="width:100.0%;mso-cellspacing:0in;background:#FAFAFA; mso-yfti-tbllook:1184;mso-padding-alt:0in 0in 0in 0in" id="evm-lcol-container" width="100%" cellspacing="0" cellpadding="0" border="0"> <tbody><tr style="mso-yfti-irow:0;mso-yfti-firstrow:yes;mso-yfti-lastrow:yes"> <td style="width:153.75pt;padding:0in 0in 0in 0in" id="evm-lcol-content" width="205" valign="top"> <table class="MsoNormalTable" style="width:100.0%;mso-cellspacing:0in;mso-yfti-tbllook: 1184;mso-padding-alt:0in 0in 0in 0in" width="100%" cellspacing="0" cellpadding="0" border="0"> <tbody><tr style="mso-yfti-irow:0;mso-yfti-firstrow:yes;mso-yfti-lastrow:yes"> <td style="width:100.0%;padding:0in 0in 0in 0in" width="100%" valign="top"> <table class="MsoNormalTable" style="width:100.0%;mso-cellspacing:0in;background:#C8C8C8; mso-yfti-tbllook:1184;mso-padding-alt:3.0pt 3.0pt 3.0pt 3.0pt" width="100%" cellspacing="0" cellpadding="0" border="0"> <tbody><tr style="mso-yfti-irow:0;mso-yfti-firstrow:yes;mso-yfti-lastrow: yes"> <td style="padding:3.0pt 3.0pt 3.0pt 3.0pt">
When

Saturday February 25, 2017 from 8:00 AM to 4:00 PM EST

Add to Calendar
Where
Sun N Fun Lakeland Linder Airport

4175 Medulla Rd
Lakeland, FL 33811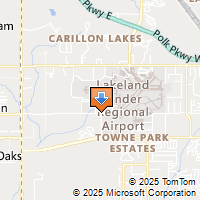 Driving Directions
</td> </tr> </tbody></table>
<table class="MsoNormalTable" style="width:100.0%;mso-cellspacing:0in;mso-yfti-tbllook: 1184;mso-padding-alt:3.0pt 3.0pt 3.0pt 3.0pt" width="100%" cellspacing="0" cellpadding="0" border="0"> <tbody><tr style="mso-yfti-irow:0;mso-yfti-firstrow:yes;mso-yfti-lastrow: yes"> <td style="padding:3.0pt 3.0pt 3.0pt 3.0pt">
​
</td> </tr> </tbody></table> </td> </tr> </tbody></table> </td> <td style="width:288.75pt;padding:0in 0in 0in 0in" id="evm-content-maintext" width="385" valign="top"> <table class="MsoNormalTable" style="width:288.75pt;mso-cellspacing:0in;mso-yfti-tbllook: 1184;mso-padding-alt:0in 0in 0in 0in" id="content_LETTER.BLOCK6" width="385" cellspacing="0" cellpadding="0" border="0"> <tbody><tr style="mso-yfti-irow:0;mso-yfti-firstrow:yes"> <td style="width:100.0%;padding:0in 0in 0in 0in" width="100%" valign="top"> <table class="MsoNormalTable" style="width:100.0%;mso-cellspacing:0in;mso-yfti-tbllook: 1184;mso-padding-alt:3.0pt 3.0pt 3.0pt 3.0pt" width="100%" cellspacing="0" cellpadding="0" border="0"> <tbody><tr style="mso-yfti-irow:0;mso-yfti-firstrow:yes;mso-yfti-lastrow: yes"> <td style="padding:3.0pt 3.0pt 3.0pt 3.0pt">
Dear Tim,
Have you registered for the 20th Annual Mustangs & Mustangs...Legends Havin' Fun to be held on February 25, 2017? If you have registered, thank-you, you have nothing to do except get your car ready for the show. Pre-registration will close on February 12, 2017.
If you have not yet registered, please join Imperial Mustangs of Polk County at Sun N Fun Lakeland Linder Airport on February 25, 2017 for our 20th Annual event. "Mustangs & Mustangs...Legends Havin' Fun" 2017 is a Mustang & All Ford show. All Ford Powered vehicles are welcomed. Joining us will be a P-51 Mustang Airplane.
Our 2017 show is being held again in conjunction with the Carlisle Winter Fest at Sun N Fun at Lakeland Linder Airport. Registration for our Mustangs & Mustangs show includes access to the Carlisle Winter Fest activities Thursday - Sunday, February 23-26, 2017. Go to www.carlisleevents.com for more information about their events that week-end.
Important to know!
Carlisle is holding an open car show of their own Saturday-Sunday, February 25-26, 2017 separate from our Mustang & Ford powered show. Be sure to register for the
Mustangs & Mustangs
show if you want to be part of our show
. Some people registered for the wrong show last year and were disappointed on the day of show.
Once again, this is going to be a fun day with hundreds of Mustangs and Ford Powered vehicles to view along with Carlisle Events Winter Festival. Food and beverages will be available along with great vendors.
Besides the hundreds of classic and late-model vehicles, Butch Johnson and WJBJ will be playing your favorite oldies. If you have a request for some special music during the day, be sure and make a request to the DJ.
Registration includes the driver and 1 passenger 12 years of age and older. Children under 12 are admitted free.
Pre Registration: $40.00 (Must be received no later than February 12, 2017) The first 250 pre-registered vehicles will receive a show dash plaque.
Day of Show Registration this year will be $50.00.
Registration Hours: 8:00 a.m. - 10:00 a.m. Due to safety concerns, no cars will be admitted to the show field after registration closes.
We are planning a Modified Judged format for this year. Only Pre-Registered cars, 2015 and older, will be judged. 2015 and older cars that are registered by Februdary 12, 2017 will be placed in one of 24 judging classes. 2016/2017 cars and all Day of Show registrants will be by Popular Vote.
Every Show Vehicle MUST have a working Fire Extinquisher! You will not be admitted without a working fire extinguisher. Imperial Mustangs will have a limited number of fire extinguishers for sale at the show.
A limited number of show shirts will be available for purchase on the day of the show. Be sure to order your show shirts with your registration.
Remember, this event is designed to be fun! We look forward to seeing you.
......................VENDORS.........................
Please contact Jim Brady of Carlisle Events for vendor information at:
[email protected]
</td> </tr> </tbody></table> </td> </tr> <tr style="mso-yfti-irow:1;mso-yfti-lastrow:yes"> <td style="width:100.0%;padding:0in 0in 0in 0in" id="evm-content-maintext2" width="100%" valign="top"> <table class="MsoNormalTable" style="width:100.0%;mso-cellspacing:0in;mso-yfti-tbllook: 1184;mso-padding-alt:3.0pt 3.0pt 3.0pt 3.0pt" width="100%" cellspacing="0" cellpadding="0" border="0"> <tbody><tr style="mso-yfti-irow:0;mso-yfti-firstrow:yes;mso-yfti-lastrow: yes"> <td style="padding:3.0pt 3.0pt 3.0pt 3.0pt">
Sincerely,
Terry Blakely
Imperial Mustangs of Polk County
[email protected]
863-875-1961
</td> </tr> </tbody></table> </td> </tr> </tbody></table> </td> </tr> </tbody></table> </td> </tr> </tbody></table>​
</td> </tr> </tbody></table>​
<!--[if gte mso 9]><xml> <o:OfficeDocumentSettings> <o:AllowPNG/> </o:OfficeDocumentSettings> </xml><![endif]--><!--[if gte mso 9]><xml> <w:WordDocument> <w:View>Normal</w:View> <w:Zoom>0</w:Zoom> <w:TrackMoves/> <w:TrackFormatting/> <w
unctuationKerning/> <w:ValidateAgainstSchemas/> <w:SaveIfXMLInvalid>false</w:SaveIfXMLInvalid> <w:IgnoreMixedContent>false</w:IgnoreMixedContent> <w:AlwaysShowPlaceholderText>false</w:AlwaysShowPlaceholderText> <w
oNotPromoteQF/> <w:LidThemeOther>EN-US</w:LidThemeOther> <w:LidThemeAsian>X-NONE</w:LidThemeAsian> <w:LidThemeComplexScript>X-NONE</w:LidThemeComplexScript> <w:Compatibility> <w:BreakWrappedTables/> <w:SnapToGridInCell/> <w:WrapTextWithPunct/> <w:UseAsianBreakRules/> <w
ontGrowAutofit/> <w:SplitPgBreakAndParaMark/> <w:EnableOpenTypeKerning/> <w
ontFlipMirrorIndents/> <w:OverrideTableStyleHps/> </w:Compatibility> <m:mathPr> <m:mathFont m:val="Cambria Math"/> <m:brkBin m:val="before"/> <m:brkBinSub m:val="--"/> <m:smallFrac m:val="off"/> <m:dispDef/> <m:lMargin m:val="0"/> <m:rMargin m:val="0"/> <m:defJc m:val="centerGroup"/> <m:wrapIndent m:val="1440"/> <m:intLim m:val="subSup"/> <m:naryLim m:val="undOvr"/> </m:mathPr></w:WordDocument> </xml><![endif]--><!--[if gte mso 9]><xml> <w:LatentStyles DefLockedState="false" DefUnhideWhenUsed="false" DefSemiHidden="false" DefQFormat="false" DefPriority="99" LatentStyleCount="374"> <w:LsdException Locked="false" Priority="0" QFormat="true" Name="Normal"/> <w:LsdException Locked="false" Priority="9" QFormat="true" Name="heading 1"/> <w:LsdException Locked="false" Priority="9" SemiHidden="true" UnhideWhenUsed="true" QFormat="true" Name="heading 2"/> <w:LsdException Locked="false" Priority="9" SemiHidden="true" UnhideWhenUsed="true" QFormat="true" Name="heading 3"/> <w:LsdException Locked="false" Priority="9" SemiHidden="true" UnhideWhenUsed="true" QFormat="true" Name="heading 4"/> <w:LsdException Locked="false" Priority="9" SemiHidden="true" UnhideWhenUsed="true" QFormat="true" Name="heading 5"/> <w:LsdException Locked="false" Priority="9" SemiHidden="true" UnhideWhenUsed="true" QFormat="true" Name="heading 6"/> <w:LsdException Locked="false" Priority="9" SemiHidden="true" UnhideWhenUsed="true" QFormat="true" Name="heading 7"/> <w:LsdException Locked="false" Priority="9" SemiHidden="true" UnhideWhenUsed="true" QFormat="true" Name="heading 8"/> <w:LsdException Locked="false" Priority="9" SemiHidden="true" UnhideWhenUsed="true" QFormat="true" Name="heading 9"/> <w:LsdException Locked="false" SemiHidden="true" UnhideWhenUsed="true" Name="index 1"/> <w:LsdException Locked="false" SemiHidden="true" UnhideWhenUsed="true" Name="index 2"/> <w:LsdException Locked="false" SemiHidden="true" UnhideWhenUsed="true" Name="index 3"/> <w:LsdException Locked="false" SemiHidden="true" UnhideWhenUsed="true" Name="index 4"/> <w:LsdException Locked="false" SemiHidden="true" UnhideWhenUsed="true" Name="index 5"/> <w:LsdException Locked="false" SemiHidden="true" UnhideWhenUsed="true" Name="index 6"/> <w:LsdException Locked="false" SemiHidden="true" UnhideWhenUsed="true" Name="index 7"/> <w:LsdException Locked="false" SemiHidden="true" UnhideWhenUsed="true" Name="index 8"/> <w:LsdException Locked="false" SemiHidden="true" UnhideWhenUsed="true" Name="index 9"/> <w:LsdException Locked="false" Priority="39" SemiHidden="true" UnhideWhenUsed="true" Name="toc 1"/> <w:LsdException Locked="false" Priority="39" SemiHidden="true" UnhideWhenUsed="true" Name="toc 2"/> <w:LsdException Locked="false" Priority="39" SemiHidden="true" UnhideWhenUsed="true" Name="toc 3"/> <w:LsdException Locked="false" Priority="39" SemiHidden="true" UnhideWhenUsed="true" Name="toc 4"/> <w:LsdException Locked="false" Priority="39" SemiHidden="true" UnhideWhenUsed="true" Name="toc 5"/> <w:LsdException Locked="false" Priority="39" SemiHidden="true" UnhideWhenUsed="true" Name="toc 6"/> <w:LsdException Locked="false" Priority="39" SemiHidden="true" UnhideWhenUsed="true" Name="toc 7"/> <w:LsdException Locked="false" Priority="39" SemiHidden="true" UnhideWhenUsed="true" Name="toc 8"/> <w:LsdException Locked="false" Priority="39" SemiHidden="true" UnhideWhenUsed="true" Name="toc 9"/> <w:LsdException Locked="false" SemiHidden="true" UnhideWhenUsed="true" Name="Normal Indent"/> <w:LsdException Locked="false" SemiHidden="true" UnhideWhenUsed="true" Name="footnote text"/> <w:LsdException Locked="false" SemiHidden="true" UnhideWhenUsed="true" Name="annotation text"/> <w:LsdException Locked="false" SemiHidden="true" UnhideWhenUsed="true" Name="header"/> <w:LsdException Locked="false" SemiHidden="true" UnhideWhenUsed="true" Name="footer"/> <w:LsdException Locked="false" SemiHidden="true" UnhideWhenUsed="true" Name="index heading"/> <w:LsdException Locked="false" Priority="35" SemiHidden="true" UnhideWhenUsed="true" QFormat="true" Name="caption"/> <w:LsdException Locked="false" SemiHidden="true" UnhideWhenUsed="true" Name="table of figures"/> <w:LsdException Locked="false" SemiHidden="true" UnhideWhenUsed="true" Name="envelope address"/> <w:LsdException Locked="false" SemiHidden="true" UnhideWhenUsed="true" Name="envelope return"/> <w:LsdException Locked="false" SemiHidden="true" UnhideWhenUsed="true" Name="footnote reference"/> <w:LsdException Locked="false" SemiHidden="true" UnhideWhenUsed="true" Name="annotation reference"/> <w:LsdException Locked="false" SemiHidden="true" UnhideWhenUsed="true" Name="line number"/> <w:LsdException Locked="false" SemiHidden="true" UnhideWhenUsed="true" Name="page number"/> <w:LsdException Locked="false" SemiHidden="true" UnhideWhenUsed="true" Name="endnote reference"/> <w:LsdException Locked="false" SemiHidden="true" UnhideWhenUsed="true" Name="endnote text"/> <w:LsdException Locked="false" SemiHidden="true" UnhideWhenUsed="true" Name="table of authorities"/> <w:LsdException Locked="false" SemiHidden="true" UnhideWhenUsed="true" Name="macro"/> <w:LsdException Locked="false" SemiHidden="true" UnhideWhenUsed="true" Name="toa heading"/> <w:LsdException Locked="false" SemiHidden="true" UnhideWhenUsed="true" Name="List"/> <w:LsdException Locked="false" SemiHidden="true" UnhideWhenUsed="true" Name="List Bullet"/> <w:LsdException Locked="false" SemiHidden="true" UnhideWhenUsed="true" Name="List Number"/> <w:LsdException Locked="false" SemiHidden="true" UnhideWhenUsed="true" Name="List 2"/> <w:LsdException Locked="false" SemiHidden="true" UnhideWhenUsed="true" Name="List 3"/> <w:LsdException Locked="false" SemiHidden="true" UnhideWhenUsed="true" Name="List 4"/> <w:LsdException Locked="false" SemiHidden="true" UnhideWhenUsed="true" Name="List 5"/> <w:LsdException Locked="false" SemiHidden="true" UnhideWhenUsed="true" Name="List Bullet 2"/> <w:LsdException Locked="false" SemiHidden="true" UnhideWhenUsed="true" Name="List Bullet 3"/> <w:LsdException Locked="false" SemiHidden="true" UnhideWhenUsed="true" Name="List Bullet 4"/> <w:LsdException Locked="false" SemiHidden="true" UnhideWhenUsed="true" Name="List Bullet 5"/> <w:LsdException Locked="false" SemiHidden="true" UnhideWhenUsed="true" Name="List Number 2"/> <w:LsdException Locked="false" SemiHidden="true" UnhideWhenUsed="true" Name="List Number 3"/> <w:LsdException Locked="false" SemiHidden="true" UnhideWhenUsed="true" Name="List Number 4"/> <w:LsdException Locked="false" SemiHidden="true" UnhideWhenUsed="true" Name="List Number 5"/> <w:LsdException Locked="false" Priority="10" QFormat="true" Name="Title"/> <w:LsdException Locked="false" SemiHidden="true" UnhideWhenUsed="true" Name="Closing"/> <w:LsdException Locked="false" SemiHidden="true" UnhideWhenUsed="true" Name="Signature"/> <w:LsdException Locked="false" Priority="1" SemiHidden="true" UnhideWhenUsed="true" Name="Default Paragraph Font"/> <w:LsdException Locked="false" SemiHidden="true" UnhideWhenUsed="true" Name="Body Text"/> <w:LsdException Locked="false" SemiHidden="true" UnhideWhenUsed="true" Name="Body Text Indent"/> <w:LsdException Locked="false" SemiHidden="true" UnhideWhenUsed="true" Name="List Continue"/> <w:LsdException Locked="false" SemiHidden="true" UnhideWhenUsed="true" Name="List Continue 2"/> <w:LsdException Locked="false" SemiHidden="true" UnhideWhenUsed="true" Name="List Continue 3"/> <w:LsdException Locked="false" SemiHidden="true" UnhideWhenUsed="true" Name="List Continue 4"/> <w:LsdException Locked="false" SemiHidden="true" UnhideWhenUsed="true" Name="List Continue 5"/> <w:LsdException Locked="false" SemiHidden="true" UnhideWhenUsed="true" Name="Message Header"/> <w:LsdException Locked="false" Priority="11" QFormat="true" Name="Subtitle"/> <w:LsdException Locked="false" SemiHidden="true" UnhideWhenUsed="true" Name="Salutation"/> <w:LsdException Locked="false" SemiHidden="true" UnhideWhenUsed="true" Name="Date"/> <w:LsdException Locked="false" SemiHidden="true" UnhideWhenUsed="true" Name="Body Text First Indent"/> <w:LsdException Locked="false" SemiHidden="true" UnhideWhenUsed="true" Name="Body Text First Indent 2"/> <w:LsdException Locked="false" SemiHidden="true" UnhideWhenUsed="true" Name="Note Heading"/> <w:LsdException Locked="false" SemiHidden="true" UnhideWhenUsed="true" Name="Body Text 2"/> <w:LsdException Locked="false" SemiHidden="true" UnhideWhenUsed="true" Name="Body Text 3"/> <w:LsdException Locked="false" SemiHidden="true" UnhideWhenUsed="true" Name="Body Text Indent 2"/> <w:LsdException Locked="false" SemiHidden="true" UnhideWhenUsed="true" Name="Body Text Indent 3"/> <w:LsdException Locked="false" SemiHidden="true" UnhideWhenUsed="true" Name="Block Text"/> <w:LsdException Locked="false" SemiHidden="true" UnhideWhenUsed="true" Name="Hyperlink"/> <w:LsdException Locked="false" SemiHidden="true" UnhideWhenUsed="true" Name="FollowedHyperlink"/> <w:LsdException Locked="false" Priority="22" QFormat="true" Name="Strong"/> <w:LsdException Locked="false" Priority="20" QFormat="true" Name="Emphasis"/> <w:LsdException Locked="false" SemiHidden="true" UnhideWhenUsed="true" Name="Document Map"/> <w:LsdException Locked="false" SemiHidden="true" UnhideWhenUsed="true" Name="Plain Text"/> <w:LsdException Locked="false" SemiHidden="true" UnhideWhenUsed="true" Name="E-mail Signature"/> <w:LsdException Locked="false" SemiHidden="true" UnhideWhenUsed="true" Name="HTML Top of Form"/> <w:LsdException Locked="false" SemiHidden="true" UnhideWhenUsed="true" Name="HTML Bottom of Form"/> <w:LsdException Locked="false" SemiHidden="true" UnhideWhenUsed="true" Name="Normal (Web)"/> <w:LsdException Locked="false" SemiHidden="true" UnhideWhenUsed="true" Name="HTML Acronym"/> <w:LsdException Locked="false" SemiHidden="true" UnhideWhenUsed="true" Name="HTML Address"/> <w:LsdException Locked="false" SemiHidden="true" UnhideWhenUsed="true" Name="HTML Cite"/> <w:LsdException Locked="false" SemiHidden="true" UnhideWhenUsed="true" Name="HTML Code"/> <w:LsdException Locked="false" SemiHidden="true" UnhideWhenUsed="true" Name="HTML Definition"/> <w:LsdException Locked="false" SemiHidden="true" UnhideWhenUsed="true" Name="HTML Keyboard"/> <w:LsdException Locked="false" SemiHidden="true" UnhideWhenUsed="true" Name="HTML Preformatted"/> <w:LsdException Locked="false" SemiHidden="true" UnhideWhenUsed="true" Name="HTML Sample"/> <w:LsdException Locked="false" SemiHidden="true" UnhideWhenUsed="true" Name="HTML Typewriter"/> <w:LsdException Locked="false" SemiHidden="true" UnhideWhenUsed="true" Name="HTML Variable"/> <w:LsdException Locked="false" SemiHidden="true" UnhideWhenUsed="true" Name="Normal Table"/> <w:LsdException Locked="false" SemiHidden="true" UnhideWhenUsed="true" Name="annotation subject"/> <w:LsdException Locked="false" SemiHidden="true" UnhideWhenUsed="true" Name="No List"/> <w:LsdException Locked="false" SemiHidden="true" UnhideWhenUsed="true" Name="Outline List 1"/> <w:LsdException Locked="false" SemiHidden="true" UnhideWhenUsed="true" Name="Outline List 2"/> <w:LsdException Locked="false" SemiHidden="true" UnhideWhenUsed="true" Name="Outline List 3"/> <w:LsdException Locked="false" SemiHidden="true" UnhideWhenUsed="true" Name="Table Simple 1"/> <w:LsdException Locked="false" SemiHidden="true" UnhideWhenUsed="true" Name="Table Simple 2"/> <w:LsdException Locked="false" SemiHidden="true" UnhideWhenUsed="true" Name="Table Simple 3"/> <w:LsdException Locked="false" SemiHidden="true" UnhideWhenUsed="true" Name="Table Classic 1"/> <w:LsdException Locked="false" SemiHidden="true" UnhideWhenUsed="true" Name="Table Classic 2"/> <w:LsdException Locked="false" SemiHidden="true" UnhideWhenUsed="true" Name="Table Classic 3"/> <w:LsdException Locked="false" SemiHidden="true" UnhideWhenUsed="true" Name="Table Classic 4"/> <w:LsdException Locked="false" SemiHidden="true" UnhideWhenUsed="true" Name="Table Colorful 1"/> <w:LsdException Locked="false" SemiHidden="true" UnhideWhenUsed="true" Name="Table Colorful 2"/> <w:LsdException Locked="false" SemiHidden="true" UnhideWhenUsed="true" Name="Table Colorful 3"/> <w:LsdException Locked="false" SemiHidden="true" UnhideWhenUsed="true" Name="Table Columns 1"/> <w:LsdException Locked="false" SemiHidden="true" UnhideWhenUsed="true" Name="Table Columns 2"/> <w:LsdException Locked="false" SemiHidden="true" UnhideWhenUsed="true" Name="Table Columns 3"/> <w:LsdException Locked="false" SemiHidden="true" UnhideWhenUsed="true" Name="Table Columns 4"/> <w:LsdException Locked="false" SemiHidden="true" UnhideWhenUsed="true" Name="Table Columns 5"/> <w:LsdException Locked="false" SemiHidden="true" UnhideWhenUsed="true" Name="Table Grid 1"/> <w:LsdException Locked="false" SemiHidden="true" UnhideWhenUsed="true" Name="Table Grid 2"/> <w:LsdException Locked="false" SemiHidden="true" UnhideWhenUsed="true" Name="Table Grid 3"/> <w:LsdException Locked="false" SemiHidden="true" UnhideWhenUsed="true" Name="Table Grid 4"/> <w:LsdException Locked="false" SemiHidden="true" UnhideWhenUsed="true" Name="Table Grid 5"/> <w:LsdException Locked="false" SemiHidden="true" UnhideWhenUsed="true" Name="Table Grid 6"/> <w:LsdException Locked="false" SemiHidden="true" UnhideWhenUsed="true" Name="Table Grid 7"/> <w:LsdException Locked="false" SemiHidden="true" UnhideWhenUsed="true" Name="Table Grid 8"/> <w:LsdException Locked="false" SemiHidden="true" UnhideWhenUsed="true" Name="Table List 1"/> <w:LsdException Locked="false" SemiHidden="true" UnhideWhenUsed="true" Name="Table List 2"/> <w:LsdException Locked="false" SemiHidden="true" UnhideWhenUsed="true" Name="Table List 3"/> <w:LsdException Locked="false" SemiHidden="true" UnhideWhenUsed="true" Name="Table List 4"/> <w:LsdException Locked="false" SemiHidden="true" UnhideWhenUsed="true" Name="Table List 5"/> <w:LsdException Locked="false" SemiHidden="true" UnhideWhenUsed="true" Name="Table List 6"/> <w:LsdException Locked="false" SemiHidden="true" UnhideWhenUsed="true" Name="Table List 7"/> <w:LsdException Locked="false" SemiHidden="true" UnhideWhenUsed="true" Name="Table List 8"/> <w:LsdException Locked="false" SemiHidden="true" UnhideWhenUsed="true" Name="Table 3D effects 1"/> <w:LsdException Locked="false" SemiHidden="true" UnhideWhenUsed="true" Name="Table 3D effects 2"/> <w:LsdException Locked="false" SemiHidden="true" UnhideWhenUsed="true" Name="Table 3D effects 3"/> <w:LsdException Locked="false" SemiHidden="true" UnhideWhenUsed="true" Name="Table Contemporary"/> <w:LsdException Locked="false" SemiHidden="true" UnhideWhenUsed="true" Name="Table Elegant"/> <w:LsdException Locked="false" SemiHidden="true" UnhideWhenUsed="true" Name="Table Professional"/> <w:LsdException Locked="false" SemiHidden="true" UnhideWhenUsed="true" Name="Table Subtle 1"/> <w:LsdException Locked="false" SemiHidden="true" UnhideWhenUsed="true" Name="Table Subtle 2"/> <w:LsdException Locked="false" SemiHidden="true" UnhideWhenUsed="true" Name="Table Web 1"/> <w:LsdException Locked="false" SemiHidden="true" UnhideWhenUsed="true" Name="Table Web 2"/> <w:LsdException Locked="false" SemiHidden="true" UnhideWhenUsed="true" Name="Table Web 3"/> <w:LsdException Locked="false" SemiHidden="true" UnhideWhenUsed="true" Name="Balloon Text"/> <w:LsdException Locked="false" Priority="39" Name="Table Grid"/> <w:LsdException Locked="false" SemiHidden="true" UnhideWhenUsed="true" Name="Table Theme"/> <w:LsdException Locked="false" SemiHidden="true" Name="Placeholder Text"/> <w:LsdException Locked="false" Priority="1" QFormat="true" Name="No Spacing"/> <w:LsdException Locked="false" Priority="60" Name="Light Shading"/> <w:LsdException Locked="false" Priority="61" Name="Light List"/> <w:LsdException Locked="false" Priority="62" Name="Light Grid"/> <w:LsdException Locked="false" Priority="63" Name="Medium Shading 1"/> <w:LsdException Locked="false" Priority="64" Name="Medium Shading 2"/> <w:LsdException Locked="false" Priority="65" Name="Medium List 1"/> <w:LsdException Locked="false" Priority="66" Name="Medium List 2"/> <w:LsdException Locked="false" Priority="67" Name="Medium Grid 1"/> <w:LsdException Locked="false" Priority="68" Name="Medium Grid 2"/> <w:LsdException Locked="false" Priority="69" Name="Medium Grid 3"/> <w:LsdException Locked="false" Priority="70" Name="Dark List"/> <w:LsdException Locked="false" Priority="71" Name="Colorful Shading"/> <w:LsdException Locked="false" Priority="72" Name="Colorful List"/> <w:LsdException Locked="false" Priority="73" Name="Colorful Grid"/> <w:LsdException Locked="false" Priority="60" Name="Light Shading Accent 1"/> <w:LsdException Locked="false" Priority="61" Name="Light List Accent 1"/> <w:LsdException Locked="false" Priority="62" Name="Light Grid Accent 1"/> <w:LsdException Locked="false" Priority="63" Name="Medium Shading 1 Accent 1"/> <w:LsdException Locked="false" Priority="64" Name="Medium Shading 2 Accent 1"/> <w:LsdException Locked="false" Priority="65" Name="Medium List 1 Accent 1"/> <w:LsdException Locked="false" SemiHidden="true" Name="Revision"/> <w:LsdException Locked="false" Priority="34" QFormat="true" Name="List Paragraph"/> <w:LsdException Locked="false" Priority="29" QFormat="true" Name="Quote"/> <w:LsdException Locked="false" Priority="30" QFormat="true" Name="Intense Quote"/> <w:LsdException Locked="false" Priority="66" Name="Medium List 2 Accent 1"/> <w:LsdException Locked="false" Priority="67" Name="Medium Grid 1 Accent 1"/> <w:LsdException Locked="false" Priority="68" Name="Medium Grid 2 Accent 1"/> <w:LsdException Locked="false" Priority="69" Name="Medium Grid 3 Accent 1"/> <w:LsdException Locked="false" Priority="70" Name="Dark List Accent 1"/> <w:LsdException Locked="false" Priority="71" Name="Colorful Shading Accent 1"/> <w:LsdException Locked="false" Priority="72" Name="Colorful List Accent 1"/> <w:LsdException Locked="false" Priority="73" Name="Colorful Grid Accent 1"/> <w:LsdException Locked="false" Priority="60" Name="Light Shading Accent 2"/> <w:LsdException Locked="false" Priority="61" Name="Light List Accent 2"/> <w:LsdException Locked="false" Priority="62" Name="Light Grid Accent 2"/> <w:LsdException Locked="false" Priority="63" Name="Medium Shading 1 Accent 2"/> <w:LsdException Locked="false" Priority="64" Name="Medium Shading 2 Accent 2"/> <w:LsdException Locked="false" Priority="65" Name="Medium List 1 Accent 2"/> <w:LsdException Locked="false" Priority="66" Name="Medium List 2 Accent 2"/> <w:LsdException Locked="false" Priority="67" Name="Medium Grid 1 Accent 2"/> <w:LsdException Locked="false" Priority="68" Name="Medium Grid 2 Accent 2"/> <w:LsdException Locked="false" Priority="69" Name="Medium Grid 3 Accent 2"/> <w:LsdException Locked="false" Priority="70" Name="Dark List Accent 2"/> <w:LsdException Locked="false" Priority="71" Name="Colorful Shading Accent 2"/> <w:LsdException Locked="false" Priority="72" Name="Colorful List Accent 2"/> <w:LsdException Locked="false" Priority="73" Name="Colorful Grid Accent 2"/> <w:LsdException Locked="false" Priority="60" Name="Light Shading Accent 3"/> <w:LsdException Locked="false" Priority="61" Name="Light List Accent 3"/> <w:LsdException Locked="false" Priority="62" Name="Light Grid Accent 3"/> <w:LsdException Locked="false" Priority="63" Name="Medium Shading 1 Accent 3"/> <w:LsdException Locked="false" Priority="64" Name="Medium Shading 2 Accent 3"/> <w:LsdException Locked="false" Priority="65" Name="Medium List 1 Accent 3"/> <w:LsdException Locked="false" Priority="66" Name="Medium List 2 Accent 3"/> <w:LsdException Locked="false" Priority="67" Name="Medium Grid 1 Accent 3"/> <w:LsdException Locked="false" Priority="68" Name="Medium Grid 2 Accent 3"/> <w:LsdException Locked="false" Priority="69" Name="Medium Grid 3 Accent 3"/> <w:LsdException Locked="false" Priority="70" Name="Dark List Accent 3"/> <w:LsdException Locked="false" Priority="71" Name="Colorful Shading Accent 3"/> <w:LsdException Locked="false" Priority="72" Name="Colorful List Accent 3"/> <w:LsdException Locked="false" Priority="73" Name="Colorful Grid Accent 3"/> <w:LsdException Locked="false" Priority="60" Name="Light Shading Accent 4"/> <w:LsdException Locked="false" Priority="61" Name="Light List Accent 4"/> <w:LsdException Locked="false" Priority="62" Name="Light Grid Accent 4"/> <w:LsdException Locked="false" Priority="63" Name="Medium Shading 1 Accent 4"/> <w:LsdException Locked="false" Priority="64" Name="Medium Shading 2 Accent 4"/> <w:LsdException Locked="false" Priority="65" Name="Medium List 1 Accent 4"/> <w:LsdException Locked="false" Priority="66" Name="Medium List 2 Accent 4"/> <w:LsdException Locked="false" Priority="67" Name="Medium Grid 1 Accent 4"/> <w:LsdException Locked="false" Priority="68" Name="Medium Grid 2 Accent 4"/> <w:LsdException Locked="false" Priority="69" Name="Medium Grid 3 Accent 4"/> <w:LsdException Locked="false" Priority="70" Name="Dark List Accent 4"/> <w:LsdException Locked="false" Priority="71" Name="Colorful Shading Accent 4"/> <w:LsdException Locked="false" Priority="72" Name="Colorful List Accent 4"/> <w:LsdException Locked="false" Priority="73" Name="Colorful Grid Accent 4"/> <w:LsdException Locked="false" Priority="60" Name="Light Shading Accent 5"/> <w:LsdException Locked="false" Priority="61" Name="Light List Accent 5"/> <w:LsdException Locked="false" Priority="62" Name="Light Grid Accent 5"/> <w:LsdException Locked="false" Priority="63" Name="Medium Shading 1 Accent 5"/> <w:LsdException Locked="false" Priority="64" Name="Medium Shading 2 Accent 5"/> <w:LsdException Locked="false" Priority="65" Name="Medium List 1 Accent 5"/> <w:LsdException Locked="false" Priority="66" Name="Medium List 2 Accent 5"/> <w:LsdException Locked="false" Priority="67" Name="Medium Grid 1 Accent 5"/> <w:LsdException Locked="false" Priority="68" Name="Medium Grid 2 Accent 5"/> <w:LsdException Locked="false" Priority="69" Name="Medium Grid 3 Accent 5"/> <w:LsdException Locked="false" Priority="70" Name="Dark List Accent 5"/> <w:LsdException Locked="false" Priority="71" Name="Colorful Shading Accent 5"/> <w:LsdException Locked="false" Priority="72" Name="Colorful List Accent 5"/> <w:LsdException Locked="false" Priority="73" Name="Colorful Grid Accent 5"/> <w:LsdException Locked="false" Priority="60" Name="Light Shading Accent 6"/> <w:LsdException Locked="false" Priority="61" Name="Light List Accent 6"/> <w:LsdException Locked="false" Priority="62" Name="Light Grid Accent 6"/> <w:LsdException Locked="false" Priority="63" Name="Medium Shading 1 Accent 6"/> <w:LsdException Locked="false" Priority="64" Name="Medium Shading 2 Accent 6"/> <w:LsdException Locked="false" Priority="65" Name="Medium List 1 Accent 6"/> <w:LsdException Locked="false" Priority="66" Name="Medium List 2 Accent 6"/> <w:LsdException Locked="false" Priority="67" Name="Medium Grid 1 Accent 6"/> <w:LsdException Locked="false" Priority="68" Name="Medium Grid 2 Accent 6"/> <w:LsdException Locked="false" Priority="69" Name="Medium Grid 3 Accent 6"/> <w:LsdException Locked="false" Priority="70" Name="Dark List Accent 6"/> <w:LsdException Locked="false" Priority="71" Name="Colorful Shading Accent 6"/> <w:LsdException Locked="false" Priority="72" Name="Colorful List Accent 6"/> <w:LsdException Locked="false" Priority="73" Name="Colorful Grid Accent 6"/> <w:LsdException Locked="false" Priority="19" QFormat="true" Name="Subtle Emphasis"/> <w:LsdException Locked="false" Priority="21" QFormat="true" Name="Intense Emphasis"/> <w:LsdException Locked="false" Priority="31" QFormat="true" Name="Subtle Reference"/> <w:LsdException Locked="false" Priority="32" QFormat="true" Name="Intense Reference"/> <w:LsdException Locked="false" Priority="33" QFormat="true" Name="Book Title"/> <w:LsdException Locked="false" Priority="37" SemiHidden="true" UnhideWhenUsed="true" Name="Bibliography"/> <w:LsdException Locked="false" Priority="39" SemiHidden="true" UnhideWhenUsed="true" QFormat="true" Name="TOC Heading"/> <w:LsdException Locked="false" Priority="41" Name="Plain Table 1"/> <w:LsdException Locked="false" Priority="42" Name="Plain Table 2"/> <w:LsdException Locked="false" Priority="43" Name="Plain Table 3"/> <w:LsdException Locked="false" Priority="44" Name="Plain Table 4"/> <w:LsdException Locked="false" Priority="45" Name="Plain Table 5"/> <w:LsdException Locked="false" Priority="40" Name="Grid Table Light"/> <w:LsdException Locked="false" Priority="46" Name="Grid Table 1 Light"/> <w:LsdException Locked="false" Priority="47" Name="Grid Table 2"/> <w:LsdException Locked="false" Priority="48" Name="Grid Table 3"/> <w:LsdException Locked="false" Priority="49" Name="Grid Table 4"/> <w:LsdException Locked="false" Priority="50" Name="Grid Table 5 Dark"/> <w:LsdException Locked="false" Priority="51" Name="Grid Table 6 Colorful"/> <w:LsdException Locked="false" Priority="52" Name="Grid Table 7 Colorful"/> <w:LsdException Locked="false" Priority="46" Name="Grid Table 1 Light Accent 1"/> <w:LsdException Locked="false" Priority="47" Name="Grid Table 2 Accent 1"/> <w:LsdException Locked="false" Priority="48" Name="Grid Table 3 Accent 1"/> <w:LsdException Locked="false" Priority="49" Name="Grid Table 4 Accent 1"/> <w:LsdException Locked="false" Priority="50" Name="Grid Table 5 Dark Accent 1"/> <w:LsdException Locked="false" Priority="51" Name="Grid Table 6 Colorful Accent 1"/> <w:LsdException Locked="false" Priority="52" Name="Grid Table 7 Colorful Accent 1"/> <w:LsdException Locked="false" Priority="46" Name="Grid Table 1 Light Accent 2"/> <w:LsdException Locked="false" Priority="47" Name="Grid Table 2 Accent 2"/> <w:LsdException Locked="false" Priority="48" Name="Grid Table 3 Accent 2"/> <w:LsdException Locked="false" Priority="49" Name="Grid Table 4 Accent 2"/> <w:LsdException Locked="false" Priority="50" Name="Grid Table 5 Dark Accent 2"/> <w:LsdException Locked="false" Priority="51" Name="Grid Table 6 Colorful Accent 2"/> <w:LsdException Locked="false" Priority="52" Name="Grid Table 7 Colorful Accent 2"/> <w:LsdException Locked="false" Priority="46" Name="Grid Table 1 Light Accent 3"/> <w:LsdException Locked="false" Priority="47" Name="Grid Table 2 Accent 3"/> <w:LsdException Locked="false" Priority="48" Name="Grid Table 3 Accent 3"/> <w:LsdException Locked="false" Priority="49" Name="Grid Table 4 Accent 3"/> <w:LsdException Locked="false" Priority="50" Name="Grid Table 5 Dark Accent 3"/> <w:LsdException Locked="false" Priority="51" Name="Grid Table 6 Colorful Accent 3"/> <w:LsdException Locked="false" Priority="52" Name="Grid Table 7 Colorful Accent 3"/> <w:LsdException Locked="false" Priority="46" Name="Grid Table 1 Light Accent 4"/> <w:LsdException Locked="false" Priority="47" Name="Grid Table 2 Accent 4"/> <w:LsdException Locked="false" Priority="48" Name="Grid Table 3 Accent 4"/> <w:LsdException Locked="false" Priority="49" Name="Grid Table 4 Accent 4"/> <w:LsdException Locked="false" Priority="50" Name="Grid Table 5 Dark Accent 4"/> <w:LsdException Locked="false" Priority="51" Name="Grid Table 6 Colorful Accent 4"/> <w:LsdException Locked="false" Priority="52" Name="Grid Table 7 Colorful Accent 4"/> <w:LsdException Locked="false" Priority="46" Name="Grid Table 1 Light Accent 5"/> <w:LsdException Locked="false" Priority="47" Name="Grid Table 2 Accent 5"/> <w:LsdException Locked="false" Priority="48" Name="Grid Table 3 Accent 5"/> <w:LsdException Locked="false" Priority="49" Name="Grid Table 4 Accent 5"/> <w:LsdException Locked="false" Priority="50" Name="Grid Table 5 Dark Accent 5"/> <w:LsdException Locked="false" Priority="51" Name="Grid Table 6 Colorful Accent 5"/> <w:LsdException Locked="false" Priority="52" Name="Grid Table 7 Colorful Accent 5"/> <w:LsdException Locked="false" Priority="46" Name="Grid Table 1 Light Accent 6"/> <w:LsdException Locked="false" Priority="47" Name="Grid Table 2 Accent 6"/> <w:LsdException Locked="false" Priority="48" Name="Grid Table 3 Accent 6"/> <w:LsdException Locked="false" Priority="49" Name="Grid Table 4 Accent 6"/> <w:LsdException Locked="false" Priority="50" Name="Grid Table 5 Dark Accent 6"/> <w:LsdException Locked="false" Priority="51" Name="Grid Table 6 Colorful Accent 6"/> <w:LsdException Locked="false" Priority="52" Name="Grid Table 7 Colorful Accent 6"/> <w:LsdException Locked="false" Priority="46" Name="List Table 1 Light"/> <w:LsdException Locked="false" Priority="47" Name="List Table 2"/> <w:LsdException Locked="false" Priority="48" Name="List Table 3"/> <w:LsdException Locked="false" Priority="49" Name="List Table 4"/> <w:LsdException Locked="false" Priority="50" Name="List Table 5 Dark"/> <w:LsdException Locked="false" Priority="51" Name="List Table 6 Colorful"/> <w:LsdException Locked="false" Priority="52" Name="List Table 7 Colorful"/> <w:LsdException Locked="false" Priority="46" Name="List Table 1 Light Accent 1"/> <w:LsdException Locked="false" Priority="47" Name="List Table 2 Accent 1"/> <w:LsdException Locked="false" Priority="48" Name="List Table 3 Accent 1"/> <w:LsdException Locked="false" Priority="49" Name="List Table 4 Accent 1"/> <w:LsdException Locked="false" Priority="50" Name="List Table 5 Dark Accent 1"/> <w:LsdException Locked="false" Priority="51" Name="List Table 6 Colorful Accent 1"/> <w:LsdException Locked="false" Priority="52" Name="List Table 7 Colorful Accent 1"/> <w:LsdException Locked="false" Priority="46" Name="List Table 1 Light Accent 2"/> <w:LsdException Locked="false" Priority="47" Name="List Table 2 Accent 2"/> <w:LsdException Locked="false" Priority="48" Name="List Table 3 Accent 2"/> <w:LsdException Locked="false" Priority="49" Name="List Table 4 Accent 2"/> <w:LsdException Locked="false" Priority="50" Name="List Table 5 Dark Accent 2"/> <w:LsdException Locked="false" Priority="51" Name="List Table 6 Colorful Accent 2"/> <w:LsdException Locked="false" Priority="52" Name="List Table 7 Colorful Accent 2"/> <w:LsdException Locked="false" Priority="46" Name="List Table 1 Light Accent 3"/> <w:LsdException Locked="false" Priority="47" Name="List Table 2 Accent 3"/> <w:LsdException Locked="false" Priority="48" Name="List Table 3 Accent 3"/> <w:LsdException Locked="false" Priority="49" Name="List Table 4 Accent 3"/> <w:LsdException Locked="false" Priority="50" Name="List Table 5 Dark Accent 3"/> <w:LsdException Locked="false" Priority="51" Name="List Table 6 Colorful Accent 3"/> <w:LsdException Locked="false" Priority="52" Name="List Table 7 Colorful Accent 3"/> <w:LsdException Locked="false" Priority="46" Name="List Table 1 Light Accent 4"/> <w:LsdException Locked="false" Priority="47" Name="List Table 2 Accent 4"/> <w:LsdException Locked="false" Priority="48" Name="List Table 3 Accent 4"/> <w:LsdException Locked="false" Priority="49" Name="List Table 4 Accent 4"/> <w:LsdException Locked="false" Priority="50" Name="List Table 5 Dark Accent 4"/> <w:LsdException Locked="false" Priority="51" Name="List Table 6 Colorful Accent 4"/> <w:LsdException Locked="false" Priority="52" Name="List Table 7 Colorful Accent 4"/> <w:LsdException Locked="false" Priority="46" Name="List Table 1 Light Accent 5"/> <w:LsdException Locked="false" Priority="47" Name="List Table 2 Accent 5"/> <w:LsdException Locked="false" Priority="48" Name="List Table 3 Accent 5"/> <w:LsdException Locked="false" Priority="49" Name="List Table 4 Accent 5"/> <w:LsdException Locked="false" Priority="50" Name="List Table 5 Dark Accent 5"/> <w:LsdException Locked="false" Priority="51" Name="List Table 6 Colorful Accent 5"/> <w:LsdException Locked="false" Priority="52" Name="List Table 7 Colorful Accent 5"/> <w:LsdException Locked="false" Priority="46" Name="List Table 1 Light Accent 6"/> <w:LsdException Locked="false" Priority="47" Name="List Table 2 Accent 6"/> <w:LsdException Locked="false" Priority="48" Name="List Table 3 Accent 6"/> <w:LsdException Locked="false" Priority="49" Name="List Table 4 Accent 6"/> <w:LsdException Locked="false" Priority="50" Name="List Table 5 Dark Accent 6"/> <w:LsdException Locked="false" Priority="51" Name="List Table 6 Colorful Accent 6"/> <w:LsdException Locked="false" Priority="52" Name="List Table 7 Colorful Accent 6"/> <w:LsdException Locked="false" SemiHidden="true" UnhideWhenUsed="true" Name="Mention"/> <w:LsdException Locked="false" SemiHidden="true" UnhideWhenUsed="true" Name="Smart Hyperlink"/> <w:LsdException Locked="false" SemiHidden="true" UnhideWhenUsed="true" Name="Hashtag"/> </w:LatentStyles> </xml><![endif]--><!--[if gte mso 10]> <style> /* Style Definitions */ table.MsoNormalTable {mso-style-name:"Table Normal"; mso-tstyle-rowband-size:0; mso-tstyle-colband-size:0; mso-style-noshow:yes; mso-style-priority:99; mso-style-parent:""; mso-padding-alt:0in 5.4pt 0in 5.4pt; mso-para-margin:0in; mso-para-margin-bottom:.0001pt; mso-pagination:widow-orphan; font-size:10.0pt; font-family:"Times New Roman",serif;} </style> <![endif]-->