Discussion Starter
·
#1
·
Howdy Group....
So there has been a lot of talk and several threads lately on the subject of catch cans, or oil separators and the S197. I had subscribed to many of those threads with the intent of installing one as well, but I was a bit put off at the cost some of these units were going for. I want to thank CharlieHorse for posting the link to BKU Motorsport on EBay. I ended up purchasing their unit, at the bargain price of 45 bucks delivered, with a drain valve. Trust me, this is a bargain for a very solid unit.
I spoke with Brett at BKU prior to purchase, and also received an unsolicited call from him about a week later, talking about the location I had chosen for install. This guy knows his stuff, and excels at customer service. As it turns out, my original location just was not going to work, but I did have an alternative in mind, and ended up using it....Anyway.....
This is what is included with the BKU unit. The unit ships WITHOUT hoses. After thinking about that, and talking with Brett, it makes perfect sense that it does not include the hoses. For starters, everyone has different ideas about where to mount the unit, which of course will change the amount of hose you need. Secondly, the hose is so cheap to buy at any auto parts store, it would probably cost more to ship hose, than it does to run down to the store and buy it.....
This will give you and idea of the overall size of this unit...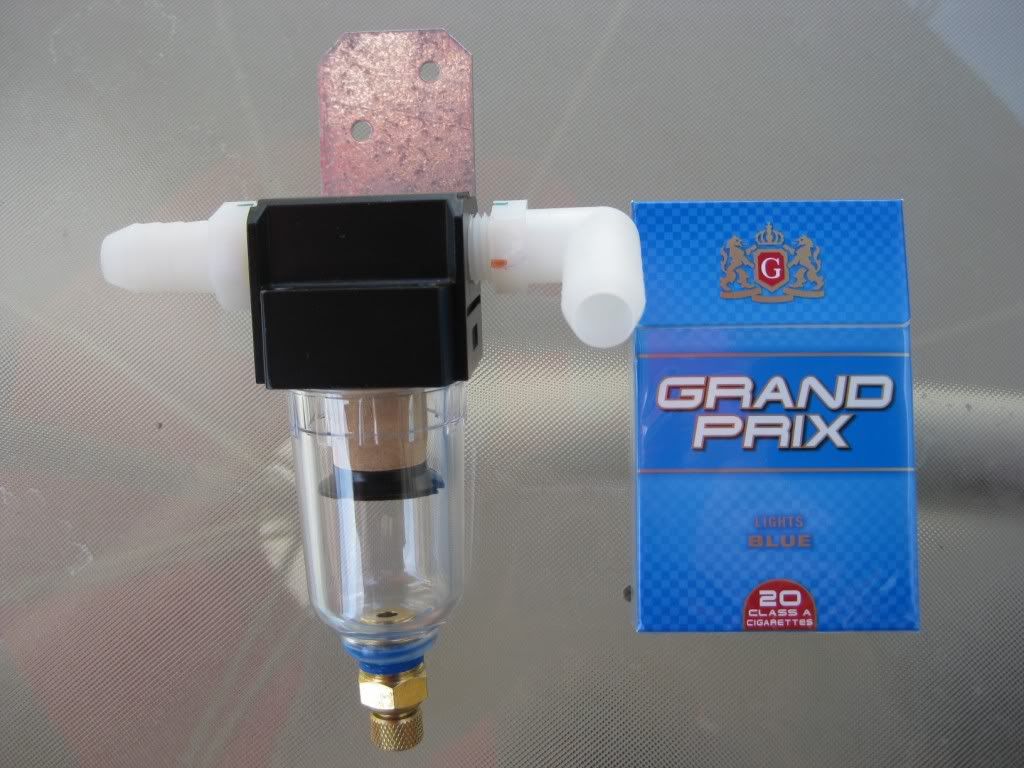 My original intent was to mount the unit on the strut tower, but I should have looked a bit closer at the available room first, especially with the aftermarket Vortech air intake on the 05...No room.....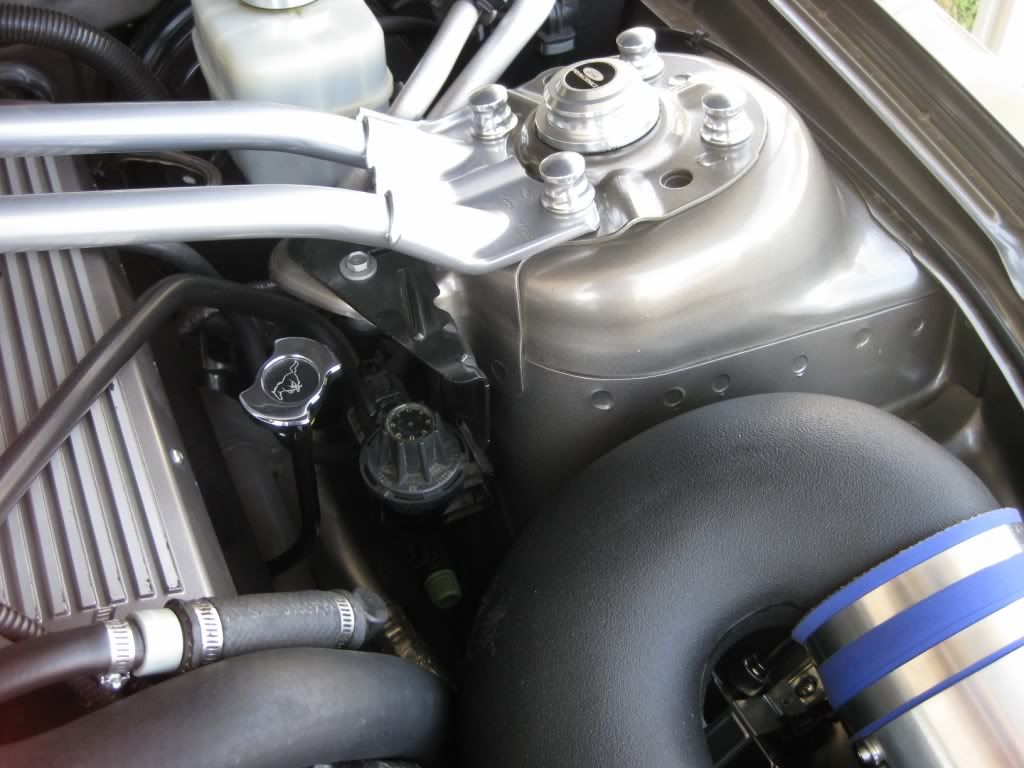 As you can see in the earlier pic, the bracket Brett set me up with was made for a side mount, as I intended. So, since I switched mounting locations, I modded the mod as it were, to a straight bracket....Nothing the 16 oz. hammer can't fix...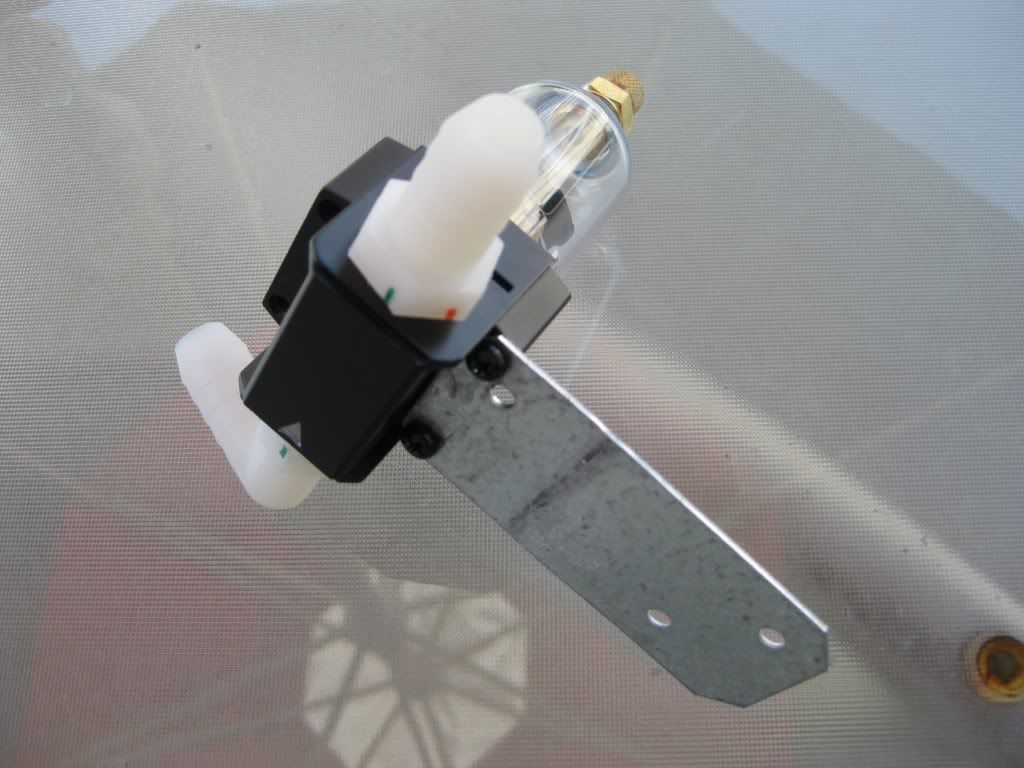 So I settled on the remote firewall mount location...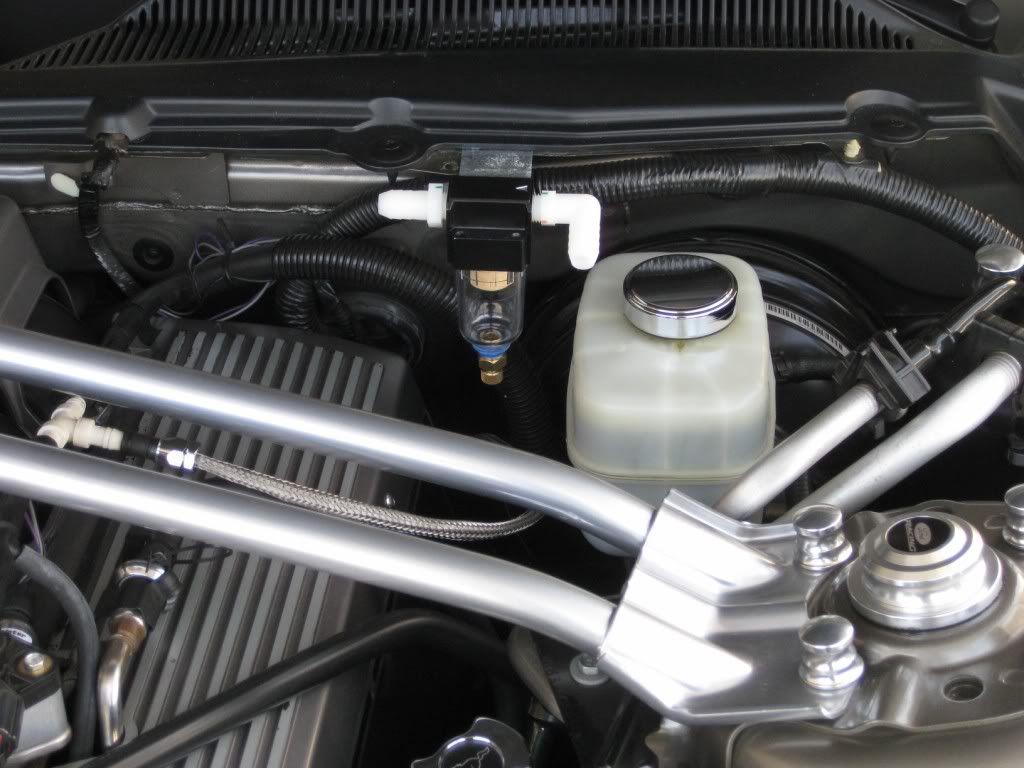 I simply slid the sheet metal bracket between the plastic cowl, and the metal frame...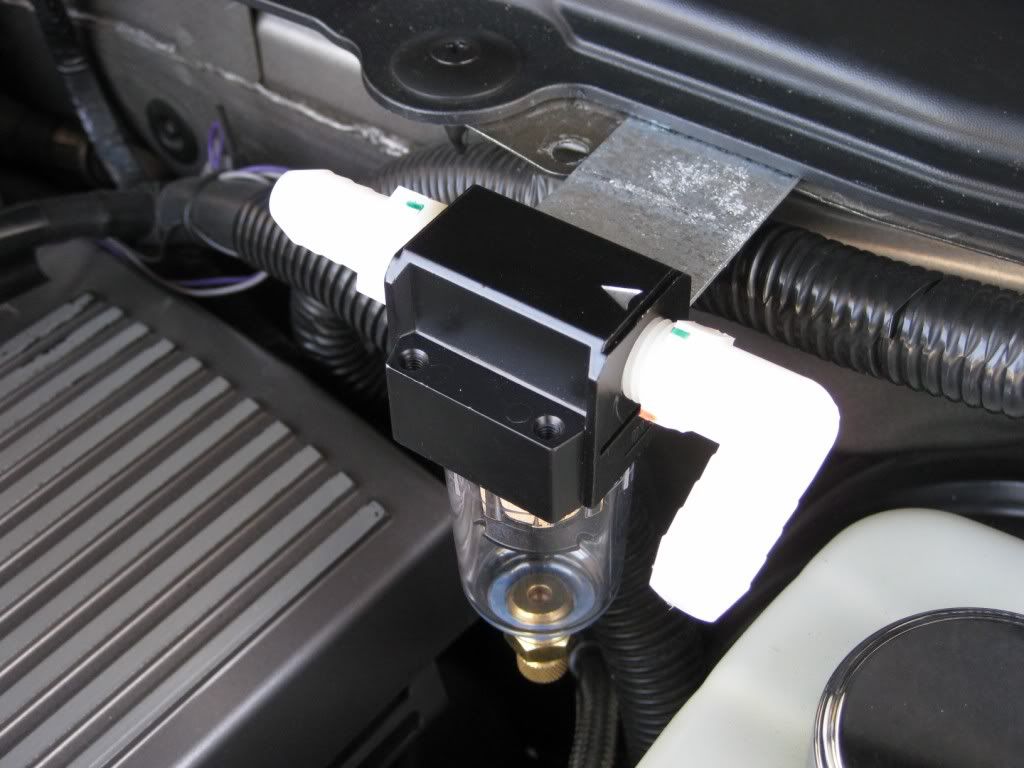 I then marked my location for drilling, to install a couple of half inch number 8 stainless steel screws...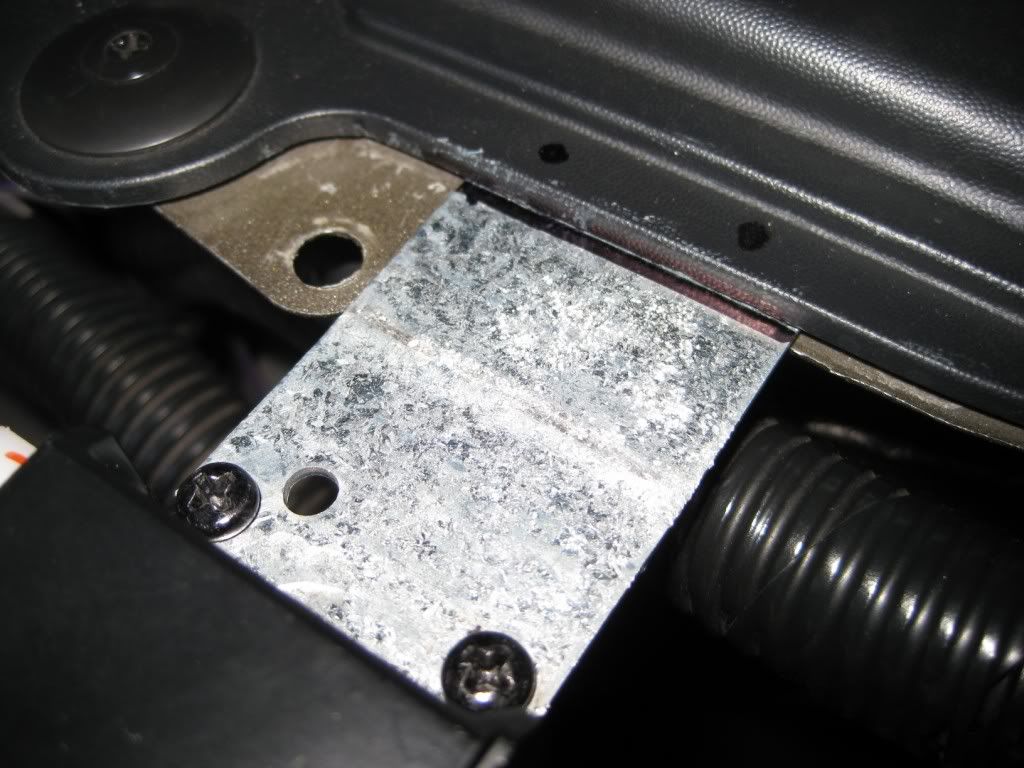 After drilling all the way thru the mount point, I removed the bracket...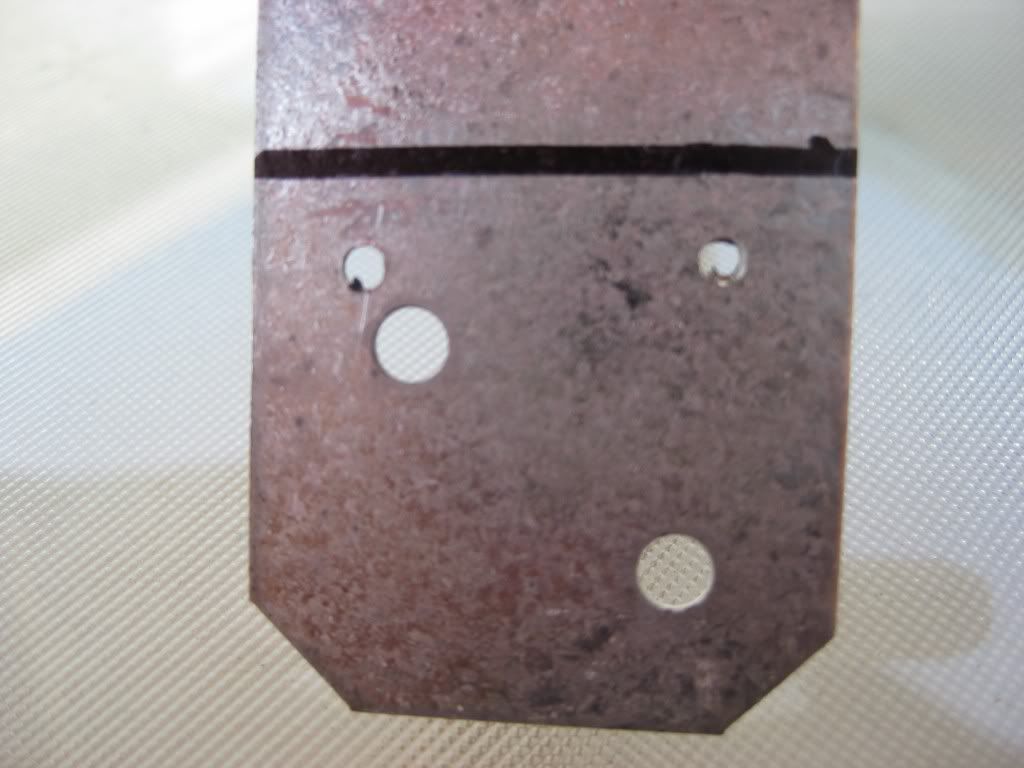 I then bored out the two drilled holes, since I wanted the screws to pass thru this bracket, and secure to the frame...The angle you see on the bracket is done purposely, due to the curvature of the firewall..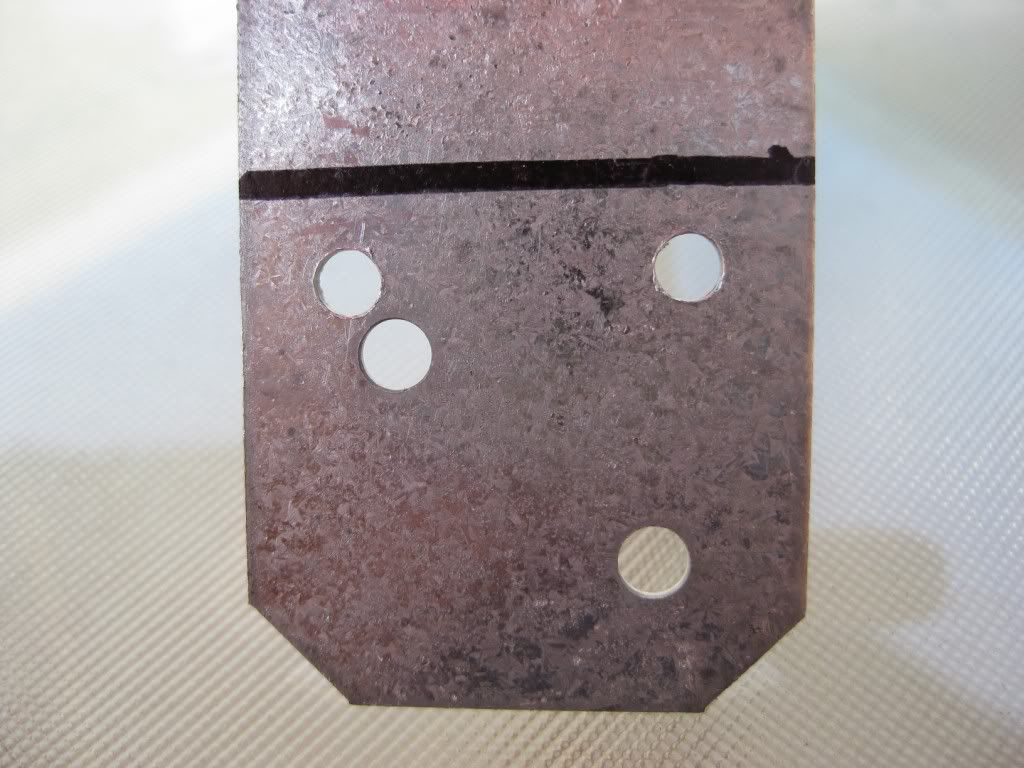 And this is what it looks like after installing....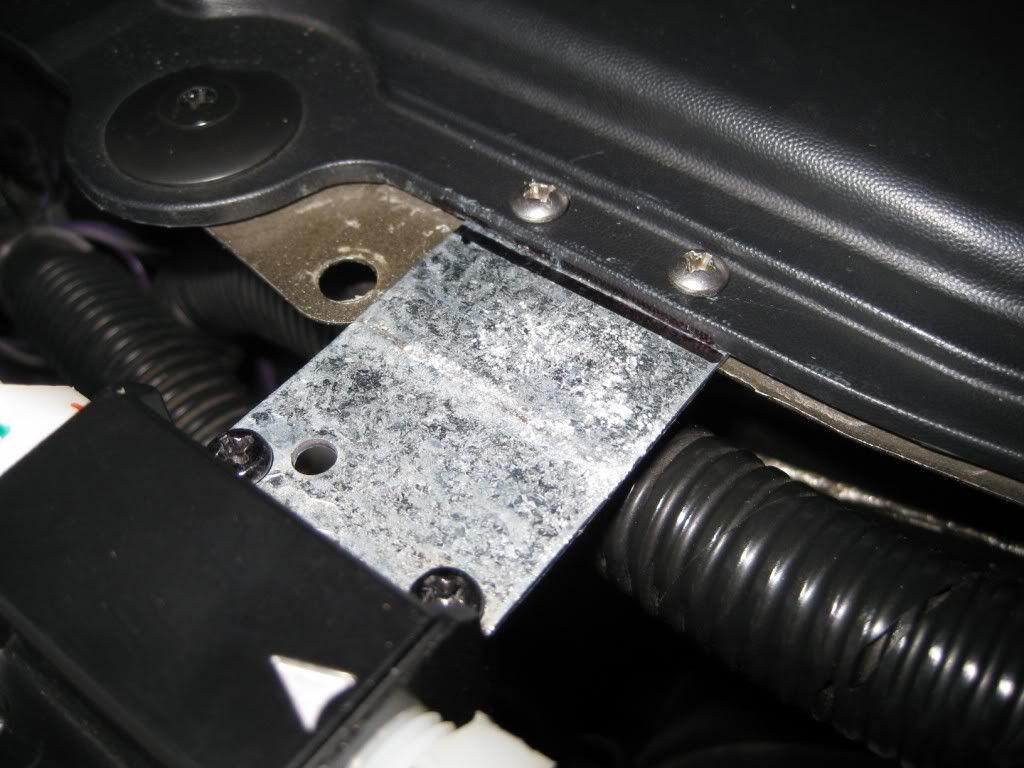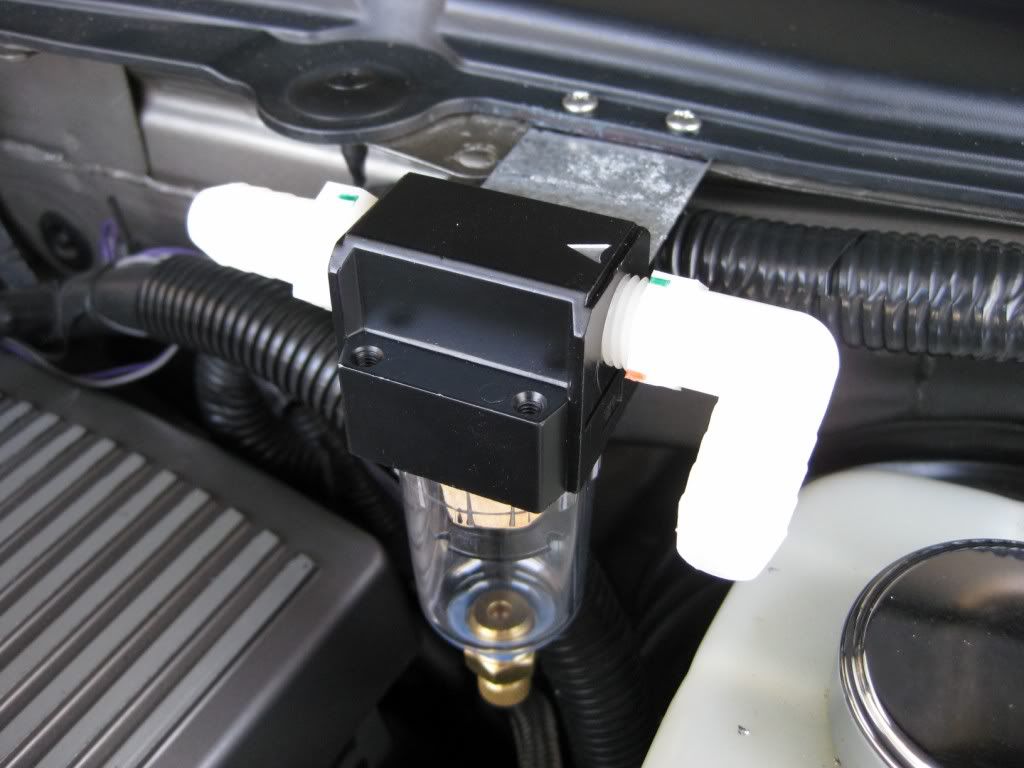 After test mounting, I took the unit and bracket back off, and hit it with a quick coat of glossy rattle can....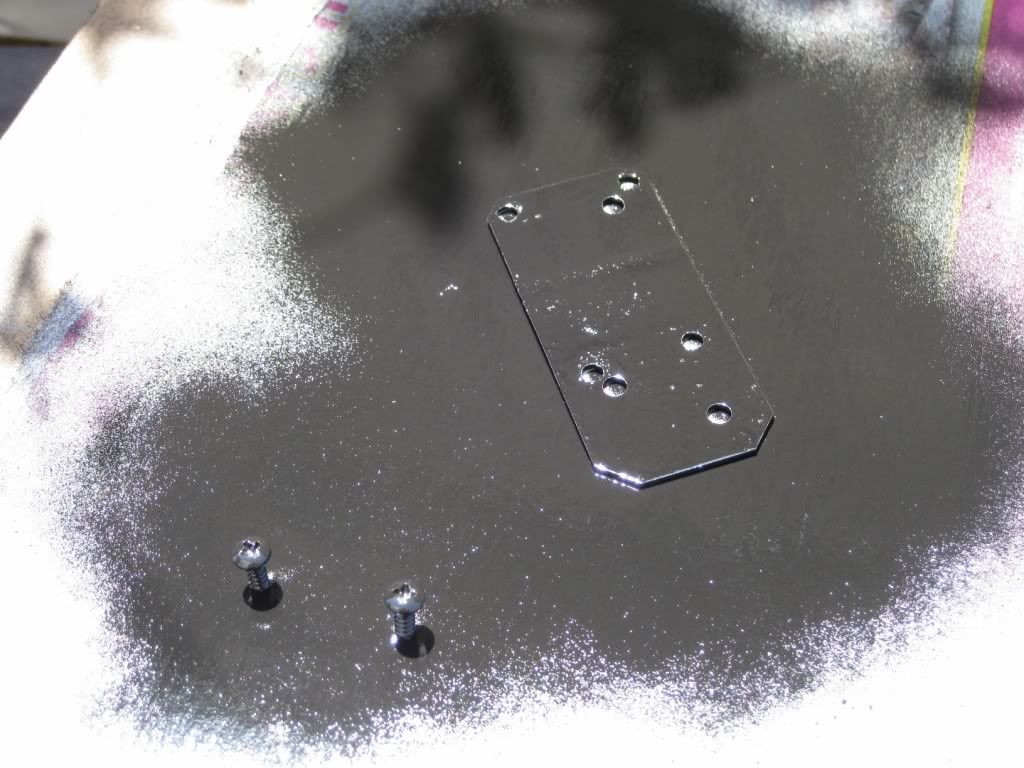 And this, my friends, is what you are trying to avoid.....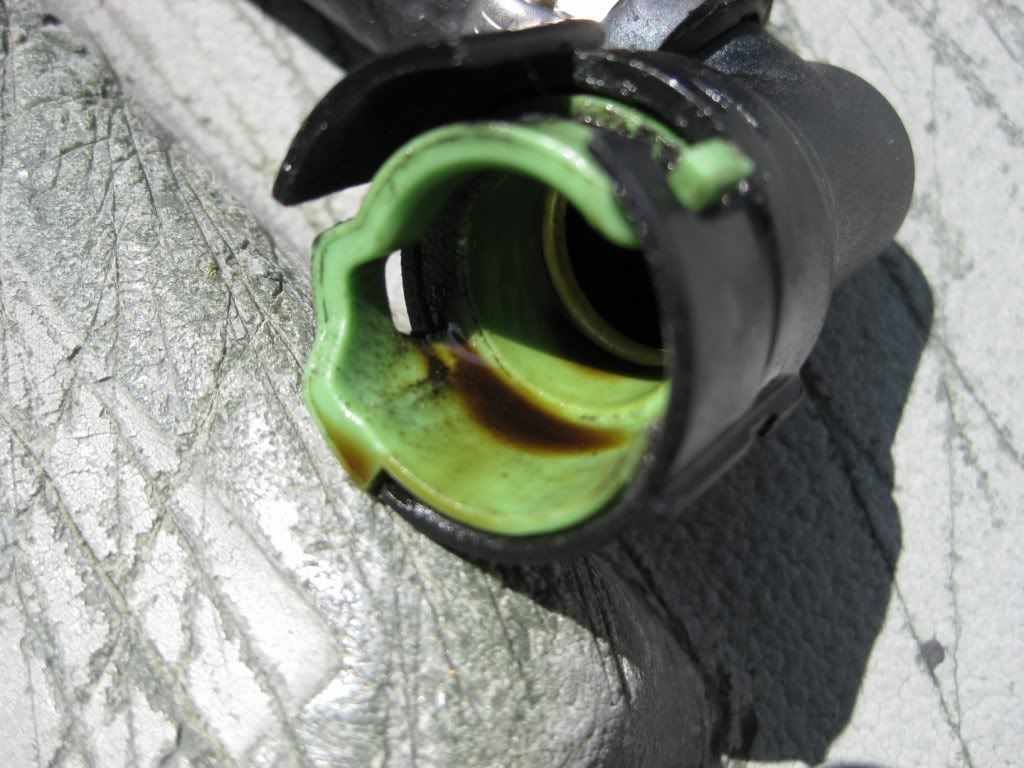 Now, while the paint is drying, this is a very opportune time to clean both your MAF Sensor, and your throttle body. This should be part of your normal maint. routine, just like oil changes. Make sure you use the proper cleaner, i.e. throttle body cleaner, and MAF cleaner, and NOT brake cleaner.....Anyway......
Once the cleaning is done, and the paint is dry, this is what it looks like re-installed...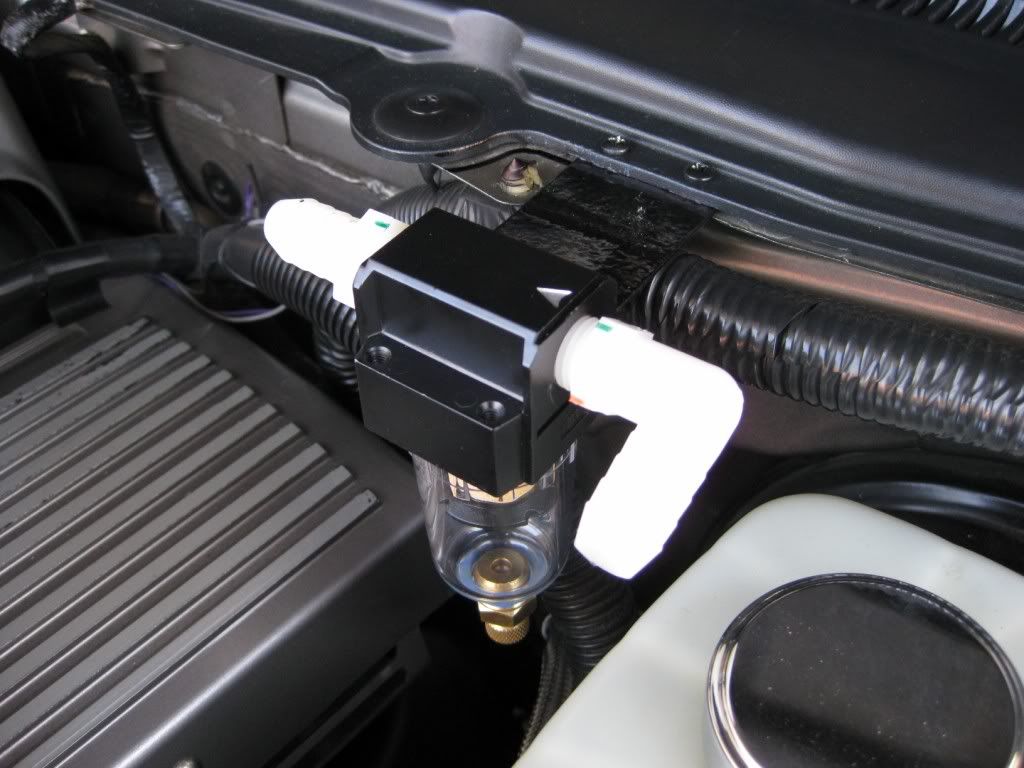 As shown here, I already had an inline PCV valve in place, due to the Vortech blower install. If you have this, Brett suggested keeping it with a forced induction application, but also suggested pulling it out, and cleaning it good, with the throttle body cleaner you used above....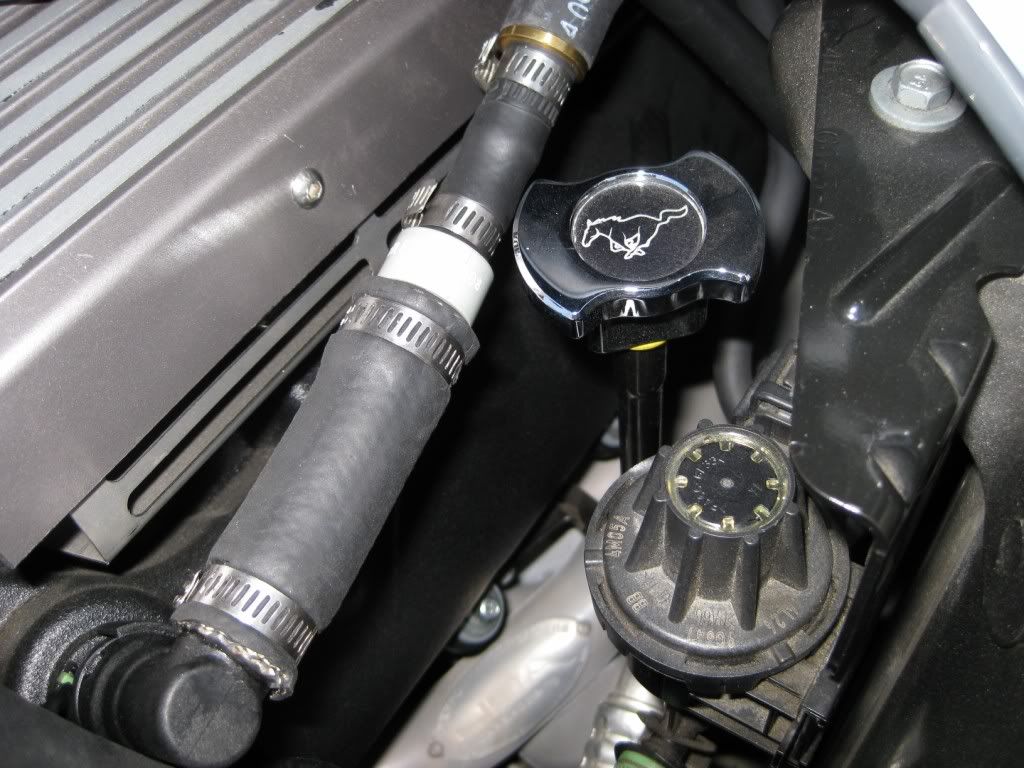 This is with the first line hooked up to the separator....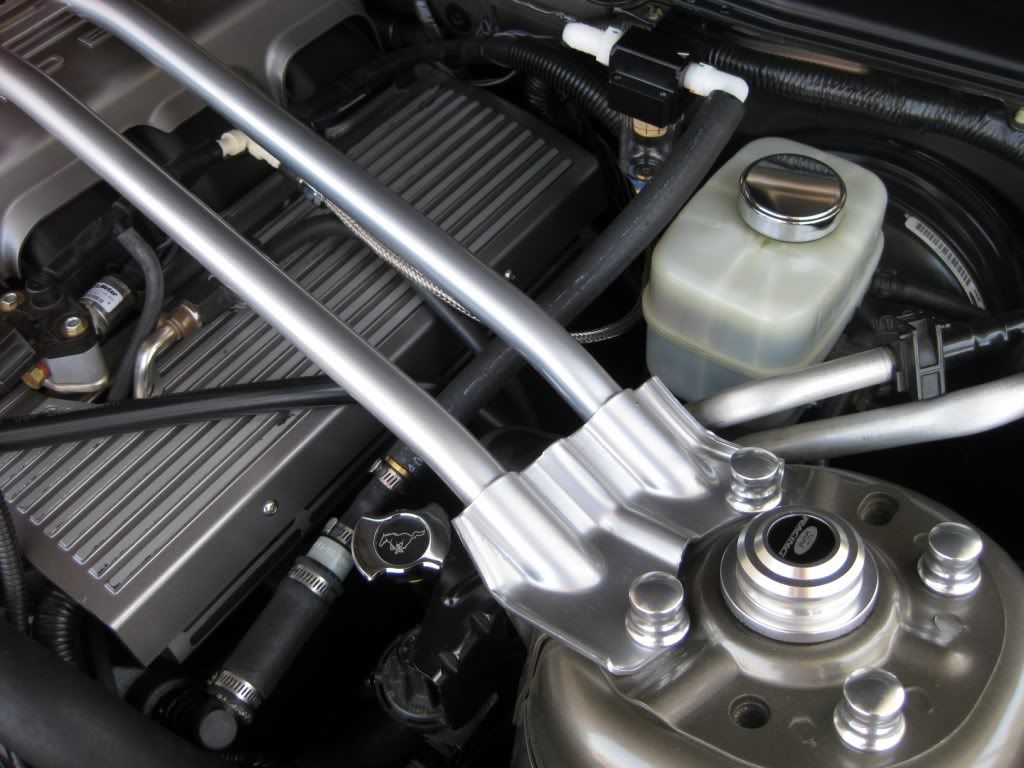 Now, as I noted earlier, I originally intended to do a strut tower mount, which is why Brett installed an angled input on one side, and a straight output on the other. However, since I swapped mounting locations, I used the 90 degree elbow that was included with the kit, on the output side. Eventually, I will pull this in favor of a direct threaded 90, but for now, it is just fine....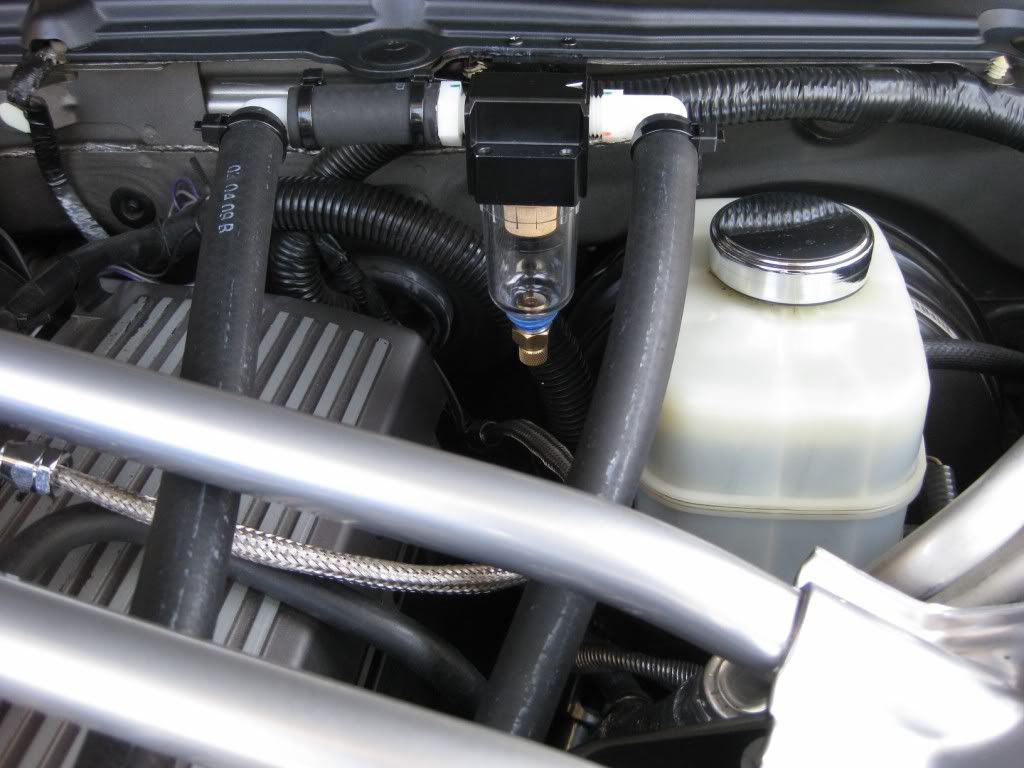 Next, the only thing left is re-connecting the line from the output of the oil separator, back to the intake input...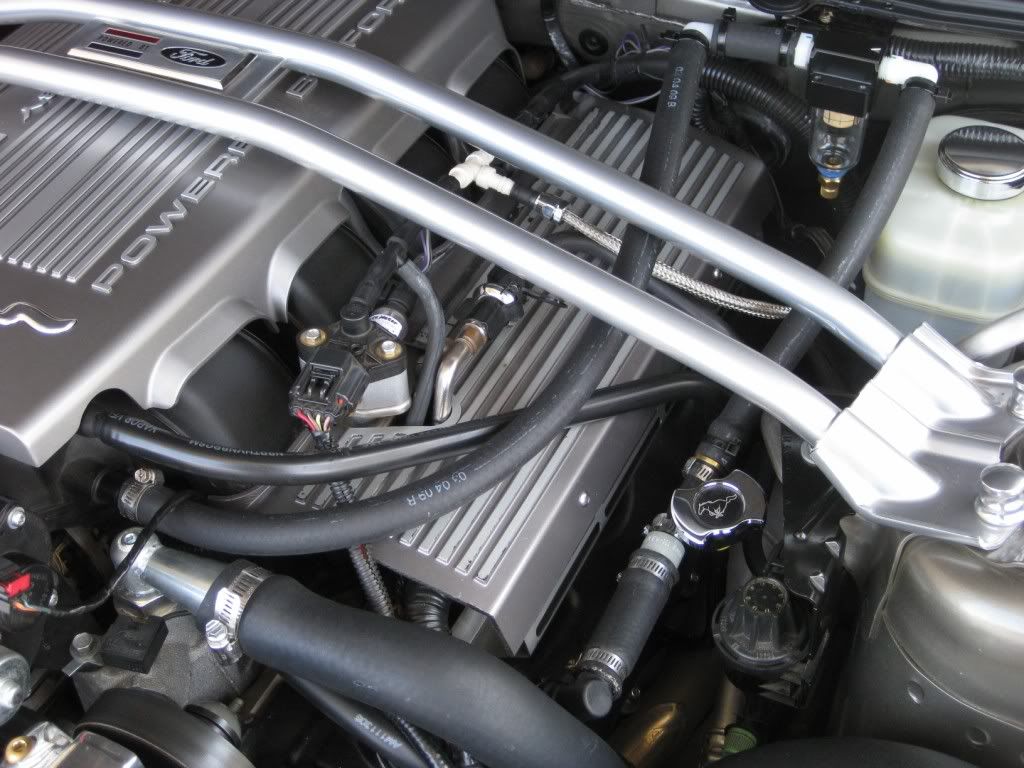 AND, THE FINISHED PRODUCT......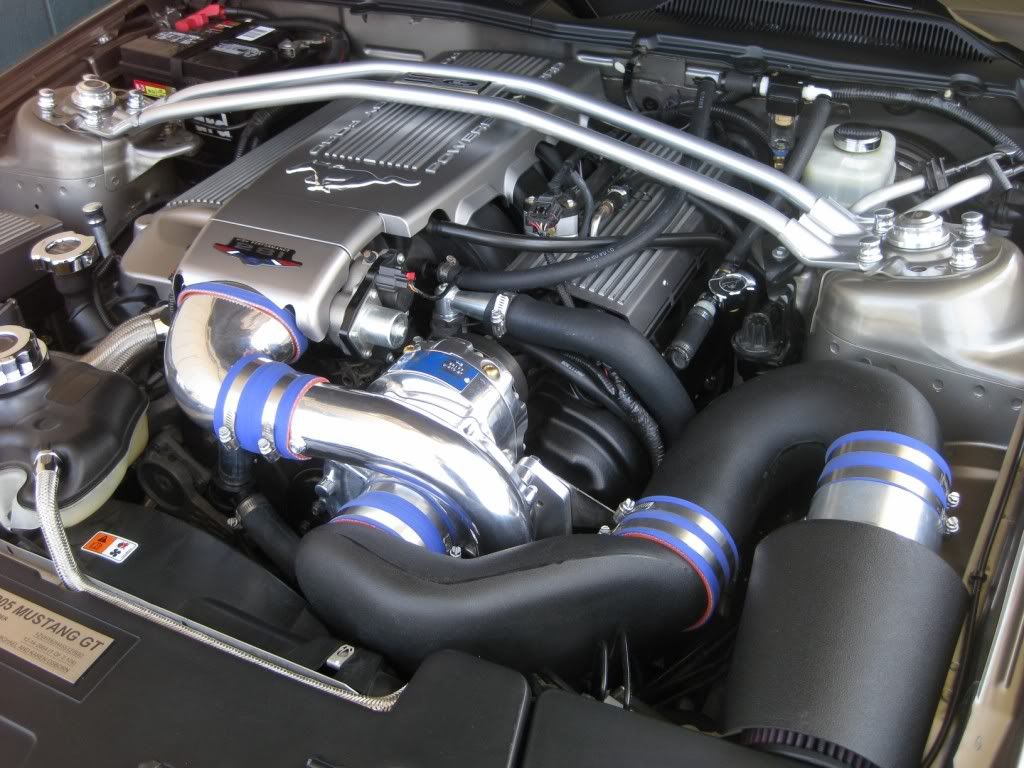 This is a great budget friendly mod for those that are considering installing the Oil Separator. As I said earlier, BKU Motorsport was a great group to deal with, and Brett at BKU is a great guy, that runs a class operation. These separators, as noted in Charlie Horses earlier posts, are bench tested to a specific flow rate for the S197. I highly doubt the others that are available can honestly say that...
Mike and Karen