Discussion Starter
·
#1
·
So I'm driving around in the B last week going to the bank with my woman. I hear a clunk under the car. I tell her that I have been hearing clunks lately and that something is going on. I've also been smelling something when I get off the highway, like an herby sausage. We're heading back home from the bank and the CEL comes on. I get home and plug in the code reader. Four codes come up, all related to intake manifold runner control stating that it is stuck open. Figuring no big deal I continue on an errand to a friends house a couple miles away. He is a mechanic at Ford and suggests I stick my head in there and maybe jiggle the linkage to see if that will fix the problem. I pop the hood to do so, and well, I found the problem: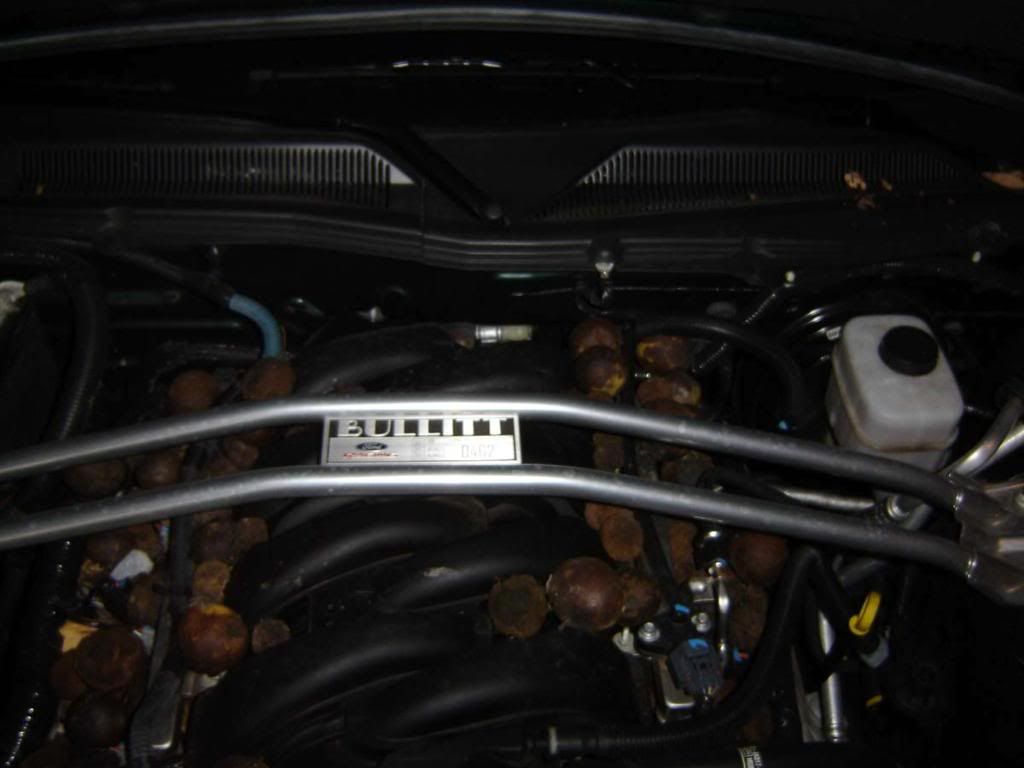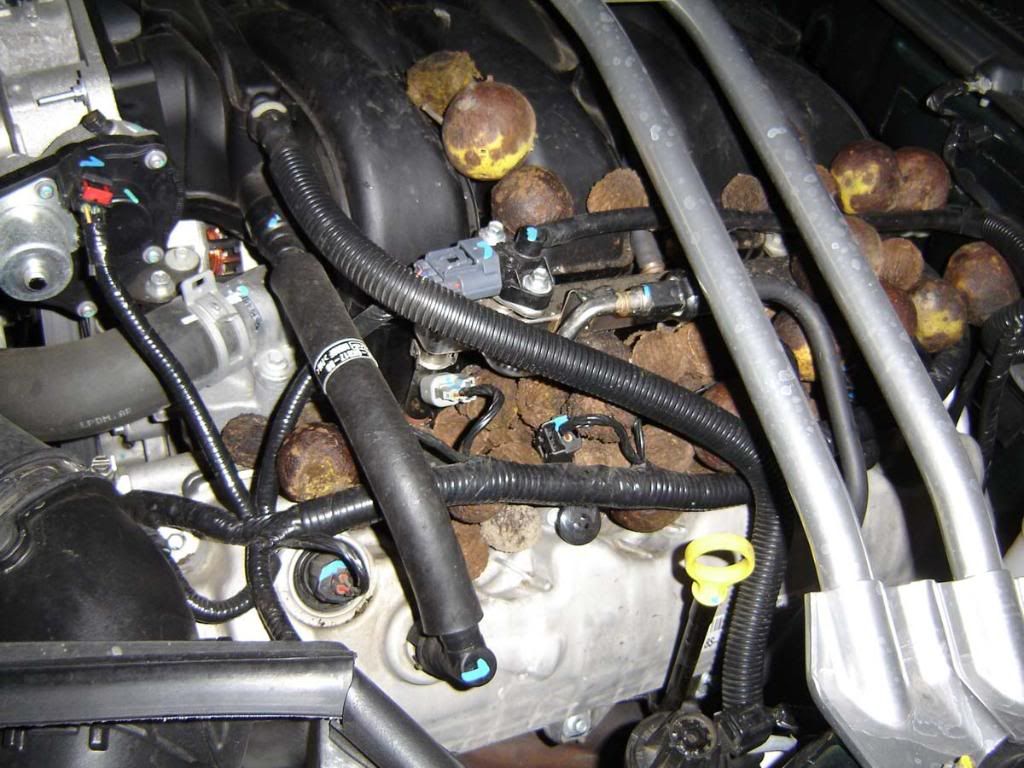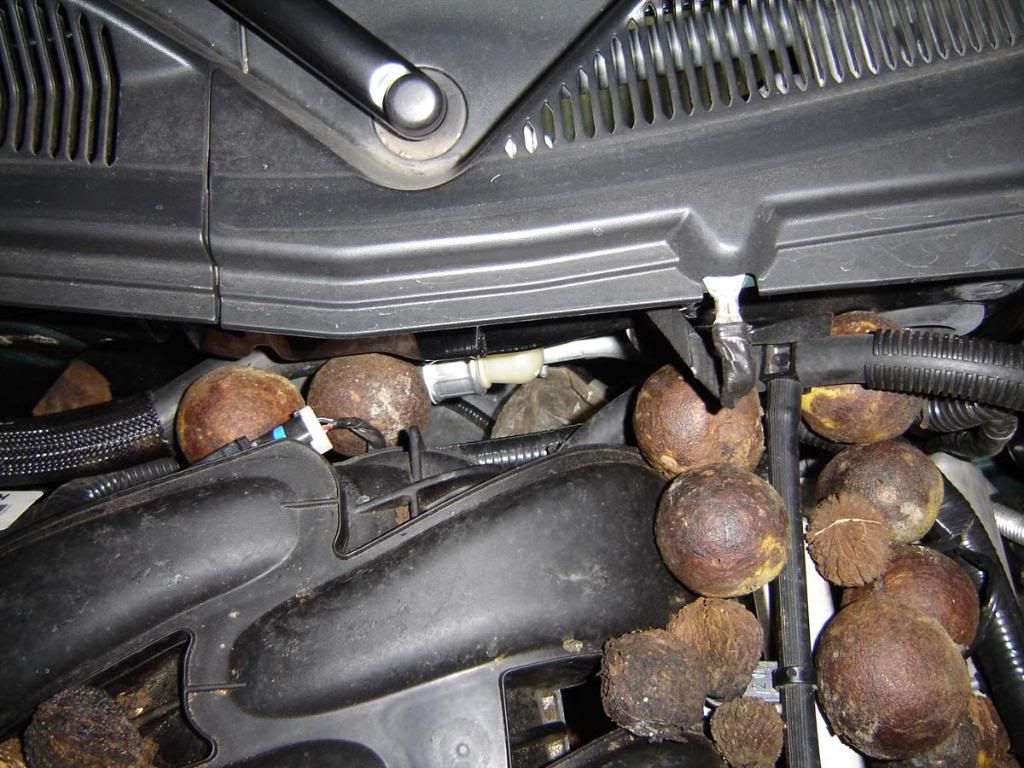 You can see there in the last pic why the linkage was jammed. There were a couple plastic bags back there and some nest type material too. I was visiting the parents over the weekend and I saw squirrels carrying these things at their house too. I need to find out where they are coming from. This CEL stuff was all on Thursday. Friday I go out at lunch and pop the hood. I need to find out if they came from the parents house or work. I find a few more nuts under there and chaulk it up to the fact that I cleaned out the engine bay in the dark. I again remove everything I can find nut wise from the engine bay. I check again before I drive home. More nuts in the engine bay. I start parking a couple hundred feet from where I usually park. Today I get home and smoke is coming out from under the hood. The M-F'er has wedged another fruit right by the collector of the passenger side of the exhaust manifold. I have to jack up the car to get rid of the smoldering thing.
This squirrel has a death wish. What would Steve do?