Discussion Starter
·
#1
·
I'm curious to hear from anyone who's driven their Bullitt in stop and go (or bumper to bumper) traffic. I know it's not exactly the Bullitt's "native habitat"
lol: :lol
, but sometimes it can't be avoided.... at least not in my case.
How has your Bullitt taken to this environment?
3972 and I had a great time driving from Queens to the Philadelphia suburb of Bryn Mawr today. 250 miles round trip. :smile: While most of the trip was highway driving at 80 MPH (only occasionally using speed control to give my leg a rest), I drove through "classic" stop and go traffic getting through Manhattan on the way to the Lincoln Tunnel (and to the New Jersey Turnpike) for about 30 minutes this morning... and SEVERAL MILES
of bumper-to-bumper traffic getting from the NJ Turnpike to the Lincoln Tunnel at the end of the day (followed by another 30 minute "dash" (NOT! :shock
through Manhattan to get back to Queens.
My Bullitt seems to have handled all of this like a champ, especially since this "trial by fire" driving situation meant that I REALLY now know where the Clutch Point is! :lol: :lol: :lol:
I'll be honest... I concentrated on NOT riding the clutch... just hitting the clutch point to give me some forward momentum and then coasting with the clutch fully depressed. But the speeds were so slow and the distances (at times) so short between starts and stops, that there were some times when I had no choice but to do so. (OKAY, YOU CAN THROW TOMATOES AT ME NOW. :lol: :lol: :lol
I was careful to notice when I was going downhill, which meant I could coast in neutral just using my breaks. (Boy, that was a relief.... a chance to rest both my left leg and the clutch.)
And I also got very good at not letting the clutch out too quickly. I stalled a couple of times, but recovered pretty quickly. And given how much time I spent in this traffic, I'm definitely patting myself on the back. :smile: :smile:
As I put 3972 away for the night in the garage, the only thing I wished I could do was measure what kind of shape my clutch is in.
Can anyone suggest a way to measure the health of one's clutch???
Looking forward to hearing your tales of similar driving experiences...
Steve
PS Some pictures from today are below. :smile: :smile: :smile: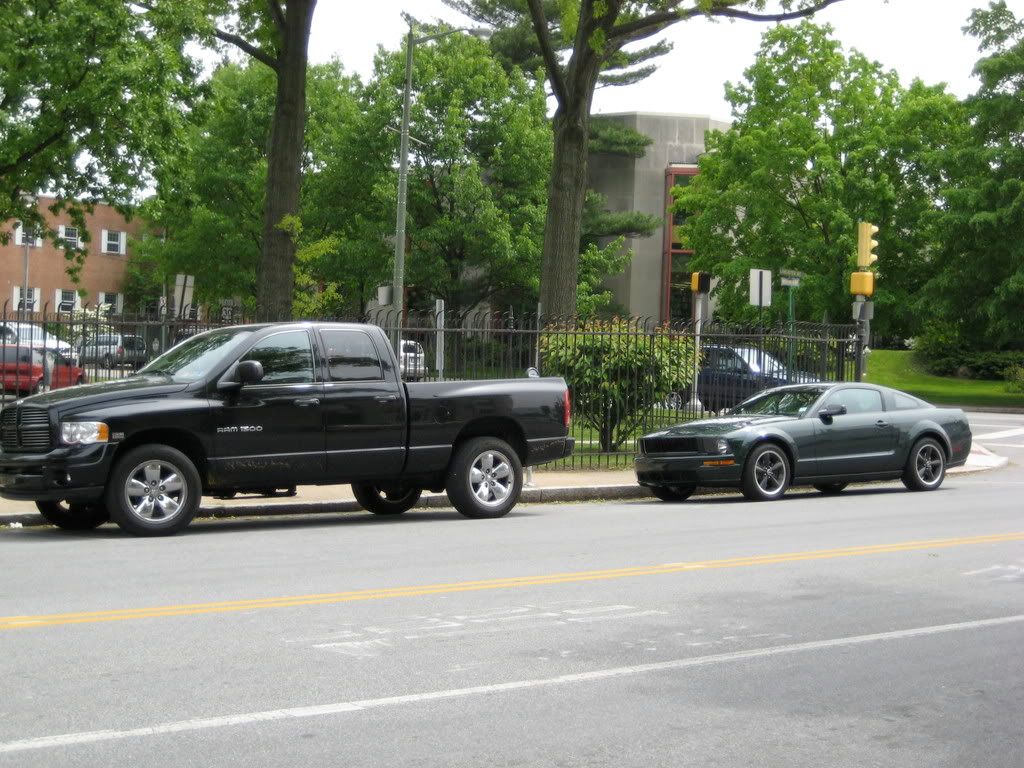 On street parking in Bryn Mawr, PA. ("Please, God, don't let that giant Dodge truck back up into my Bullitt!"
)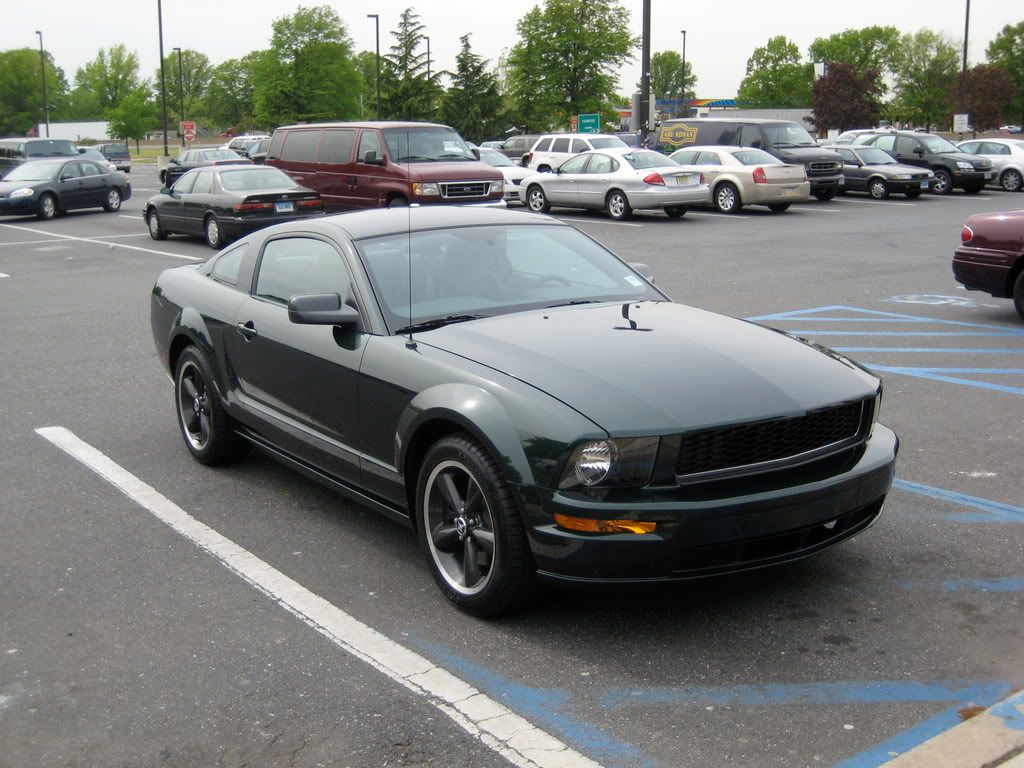 3972 at a NJ Turnpike rest stop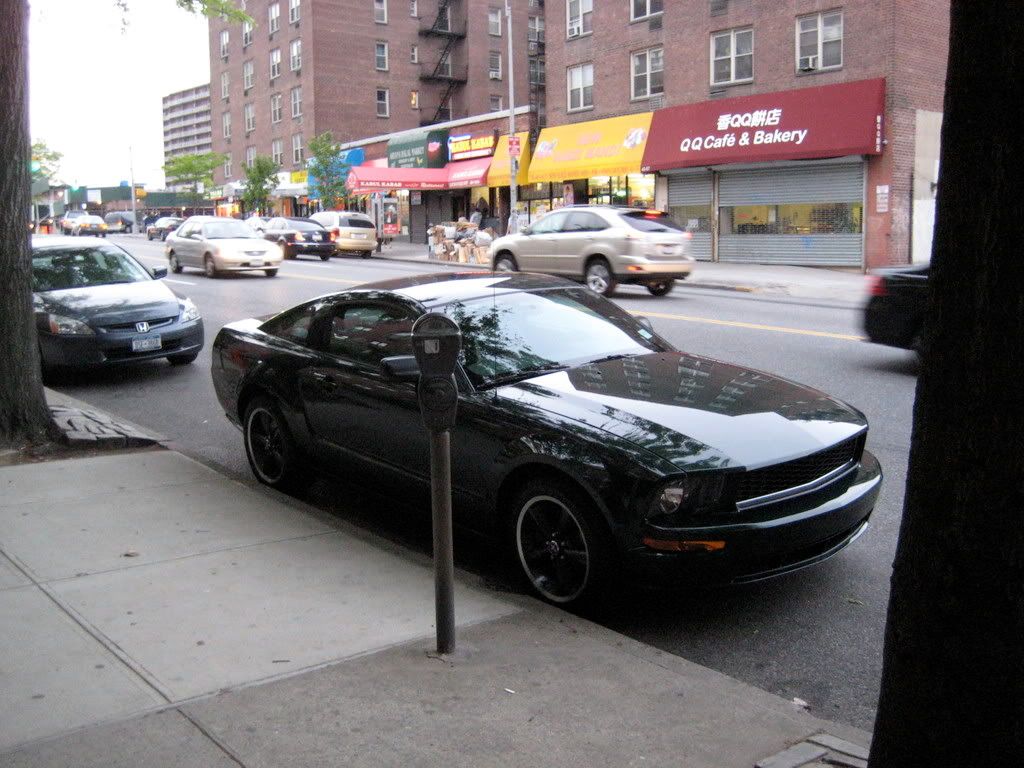 3972 temporarily parked outside my apartment building in Queens... my first time parallel parking 3972! :clap: :clap: :clap: