Discussion Starter
·
#1
·
As most of you know that i installed a ported Bullitt intake on my '03 GT.....
Reminder pic
LOL!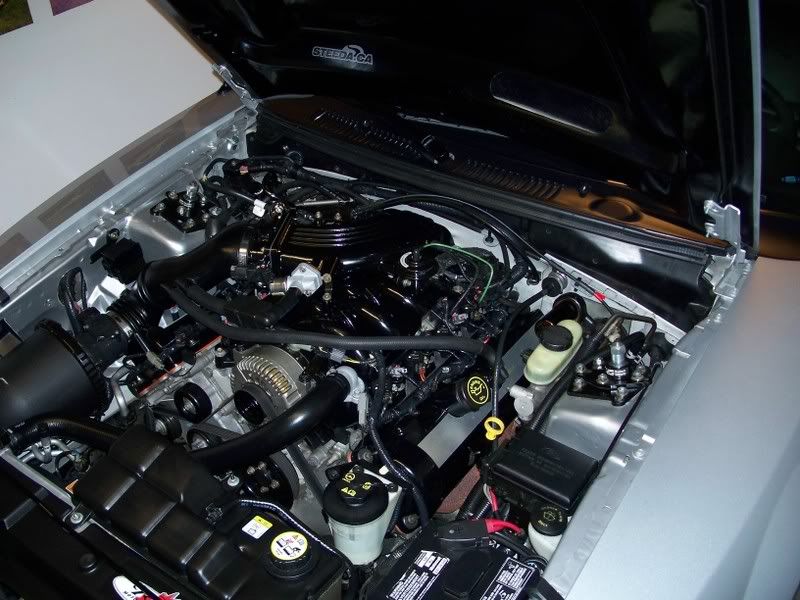 Went for a long cruise today with a near by club from Toronto,Ontario.Everything went smooth with my GT,well except for at idle once it is warm(but not all the time),or at quick braking where the rpm's drop quick,....she wants to stall,or will stall.Car is not tuned for the Bullitt intake and twin bore throttle body(which is more less my issue right now),but must be good enough as i got great gas miliage still,and even passed the e test that was due in January....:shock: LOL!
Going to see my buddy who tunes my GT for me to get the idle set properly for me 'til i get time to tune her right.Obviously right now my chip is giving info to the twin throttle body as if it were my stocker single blade. :redface:
Just thought i would give an update.Hopefully soon i will post some numbers on the ported Bullitt intake compared to my stocker plastic one with the same mods on top.:wink:
With the stock intake,and throttle body with spacer,VT stage II N/A cams,MAC *cough cough* catted off road h pipe,and drop in K&N filter she put down 287 hp,and 31X.xx ft-lbs (i think), i can't remember exactly what the torque numbers are off the top of my head.I will see if i can find my sheet!OOPS!!