Discussion Starter
·
#1
·
Just out and about killing time this afternoon, and stopped in at a local GM dealership. The wife is looking to upgrade her car and we were looking at a G8, not a bad looking car at all, it would be perfect for her.
But, while I was there, I asked whether they had seen any Camaro's yet. Turns out they had just received their first shipment a couple of days ago and had a couple sitting in the back lot awaiting delivery to customers who had pre-ordered. So, drove out back to have a look and sure enough, 2 SS Camaros - One black one Silver.
Looked a lot better in person than the pictures I have seen, and no where near the boat I was envisioning, extremely close in size to our Bullitt's. Pricing is pretty good too. An entry level V6 is cheaper than I can get a V6 Mustang for, and the full blown, fully optioned RS/SS is only $2k more than the '10 GT's I saw on Ford's lot today.
Good darn thing Ford has the 5L next year, but they better watch the pricing. I can see that the Camaro will easily steal away many potential Mustang customers from Ford...
Anyway, A few pics I snapped there real quick, to compare car sizes. The silver one here was just an SS (Priced almost dollar for dollar with a '10 GT Glassroof I saw earlier today). The Black one further down was a RS/SS.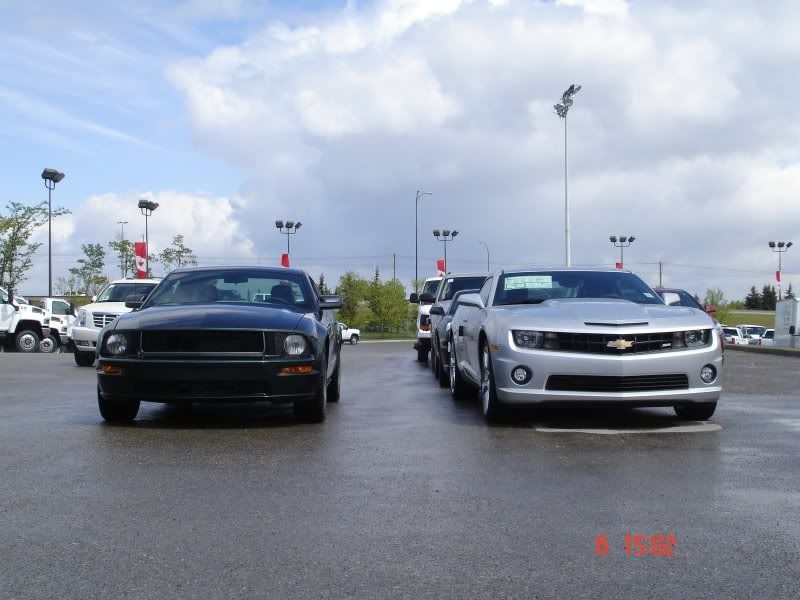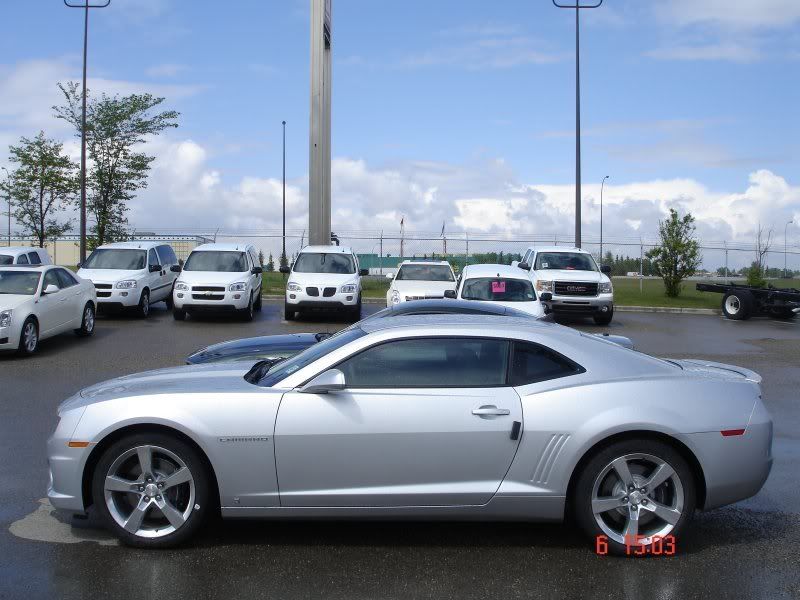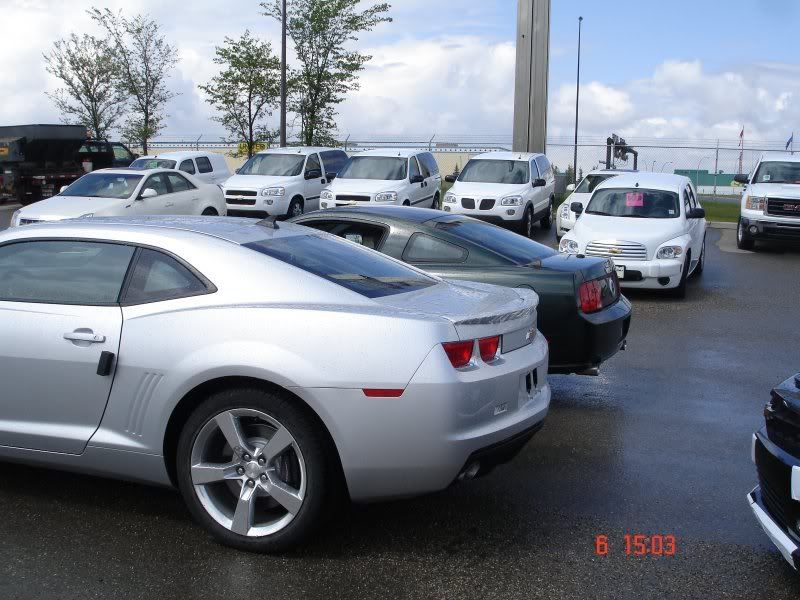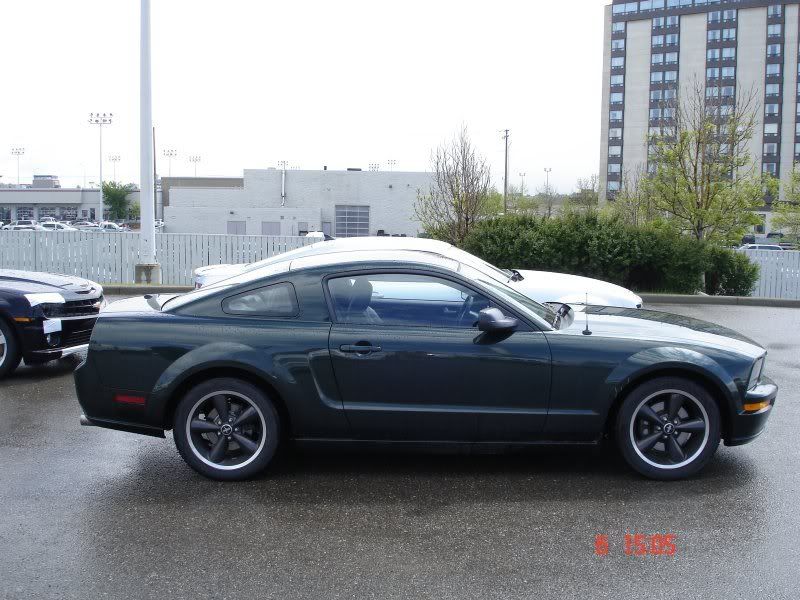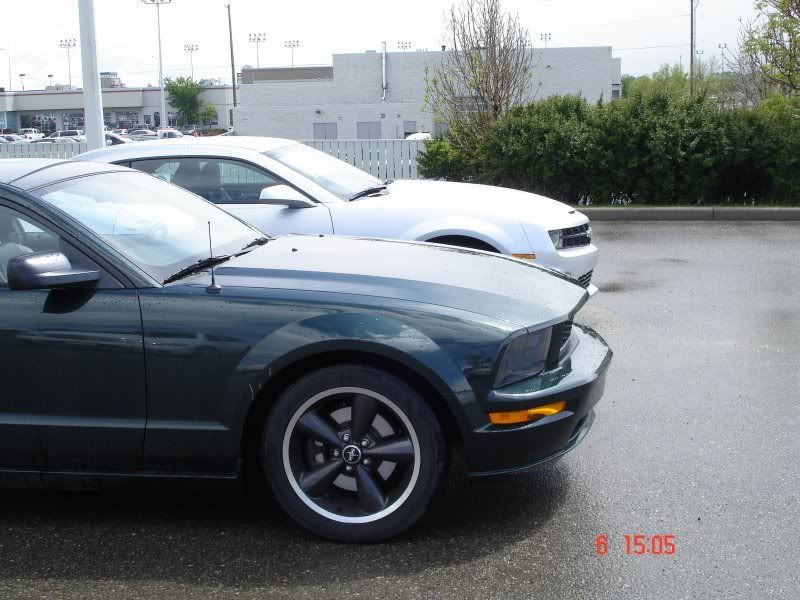 The RS SS: