Discussion Starter
·
#1
·
Tomorrow is the big day! :smile: :smile: :smile: Less than 24 hours from now, I will be driving my Bullitt home from Dutch's Ford Mercury in Mt. Sterling, KY!!!
I'm really enjoying learning from everyone on this site. This will be my first Mustang, and when people ask "Why?" I say "Steve McQueen made me do it."
I've loved Mustangs from a distance for years (see my three 1:18 scale replicas - including the original Bullitt Mustang - below)...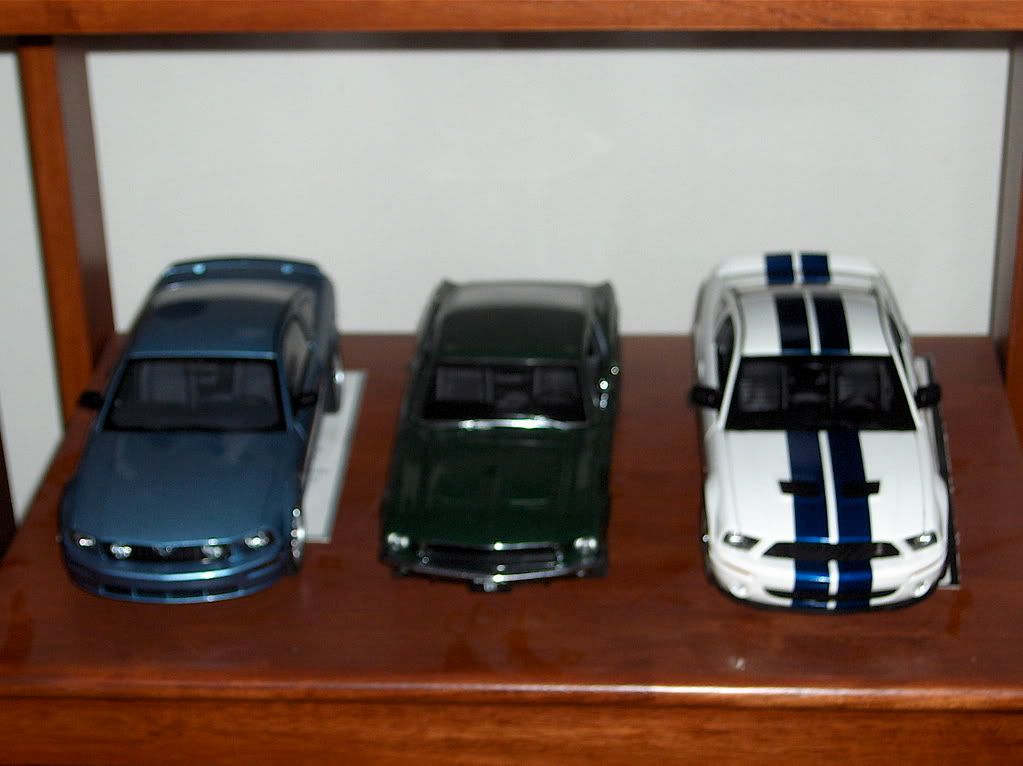 ... but this "city kid" - who has had a few cars in the past - feels he's now getting what he was always meant to have! :smile: :smile: :smile:
Thanks again to everyone for their advice and support :clap: :clap: :clap: ... and especially to Terry :clap: :clap: :clap: :clap: :clap:, who is taking me from the airport to the dealership and invited Mark to join him for this adventure.
I'm looking forward to meeting you guys tomorrow!!!:smile: :smile: :smile:
Steve
PS My salesman said a funny thing today. My full size spare is waiting for me in my Bullitt's trunk, but he didn't put it in the wheel well under the floor. He's leaving that to me, because he didn't want to damage it somehow.
Don't you just love liability concerns? :lol: Of course, if he Had damaged it somehow...
... :lol: :lol:
More news... and pics... tomorrow, when I reach the stopping point on my way home. :wink: :wink: