Discussion Starter
·
#1
·
When I first saw my Bullitt, the first thing that I noticed was the large gap between the wheels and the fender. As a matter of fact my first post was titled "The Stance of a 4x4". It seems very few BullittHeads have a problem with this but every time I walked to my car I couldn't help thinking – Got to lower this car. Well finally did and now Bullitt sits just right.
Installed a set of Steeda sports springs and upper strut mounts. It is hard to believe that the stock flimsy plastic mounts can support the front end of a 4,000lbs car, they look more like they came out of a Civic. The Steeda's steel ones on the other hand look like they would handle a Hummer 1.
The installation is straight forward, the parts come with good instructions. Also, there is a step by set procedure in the April 2007 Mustang Monthly edition. MM took 3 hours to do the swap (pro shop, hoist and air wrench), it took me about a day and half.
Steeda claims the springs will lower the front end by 1 inch and the rear by 1 ¼ inch. After a 25 mile run and few figure of 8s to make sure the springs were seated correctly, the car sits ¾ inch lower in the front and 1 inch in the rear. Maybe the springs will sag the ¼ inch over time……
As the strut mounts come with an adjustable camber plate, I made a template (pic) of the location of the stock struts and measured the distance between the fender and the upper ridge of the rim (pic) before the swap to get the struts as close to the original location.
Using these hi-tech tools, I came up with before and after difference of camber : Left Front -1/16", Right front +1/16" . The rear axle moved 3/32" to the right. Took my car for a wheel alignment. Camber and Caster were within specs but they readjusted the toe from a Total Toe of -.023 degree to 0.11 degree.
Before and After pics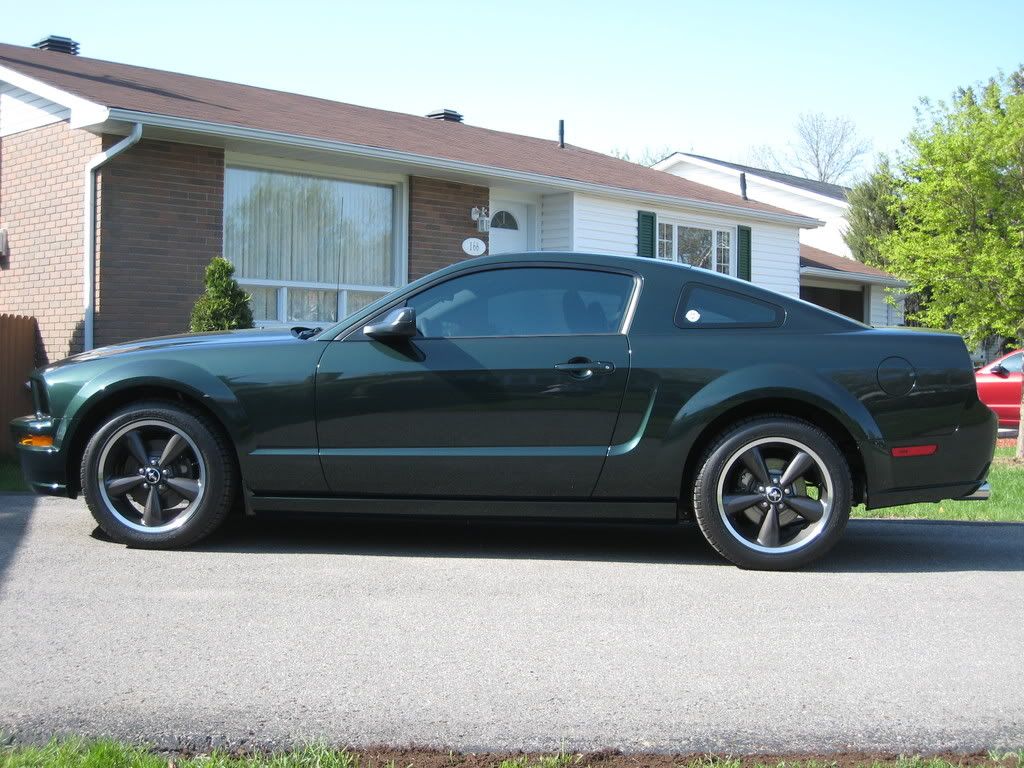 Camber Gauge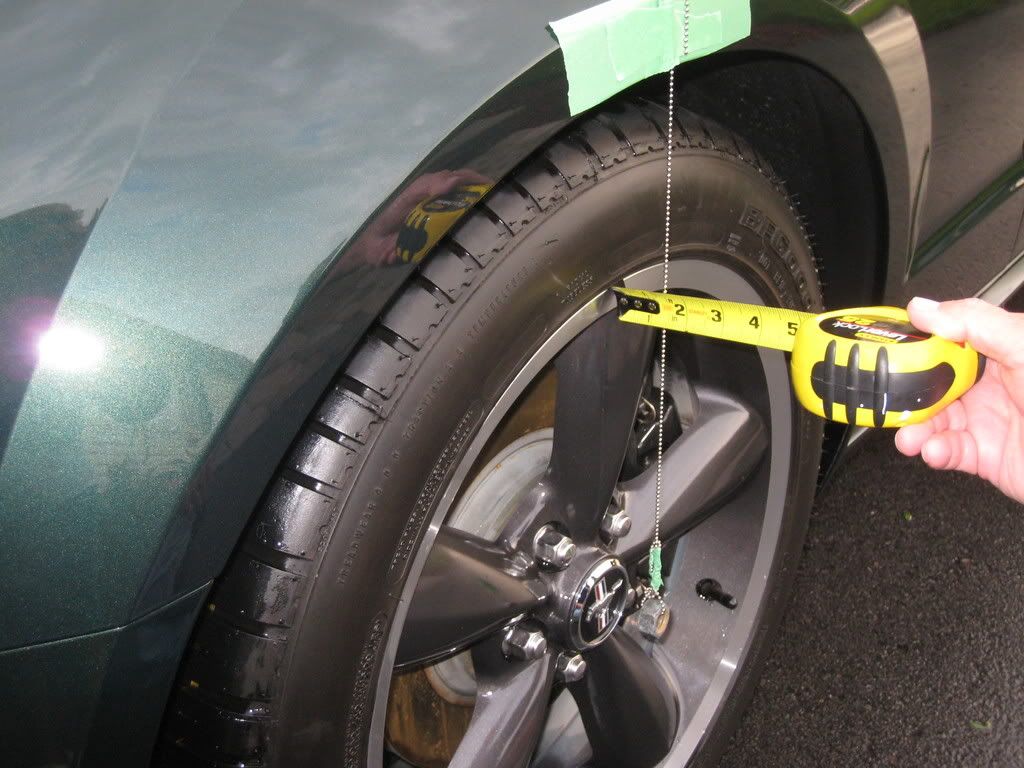 Strut Locator