We have secured sponsorship from Metisse Motorcycles for the Friday evening Gala event.
We will be auctioning off a Steve McQueen Desert Racer motorcycle built by Gerry Lisi and Metisse Motorcycles. If you were thinking about buying this bike, hang on until the auction and buy at the event!!! Sale will benefit Boys Republic.
A limited edition of 300 Steve McQueen Desert Racers from Métisse, each one comes with a certificate of authenticity and Steve McQueen's signature on the tank.
http://www.metisse-motorcycles.com/
http://www.metisse-motorcycles.com/stevemcqueen.htm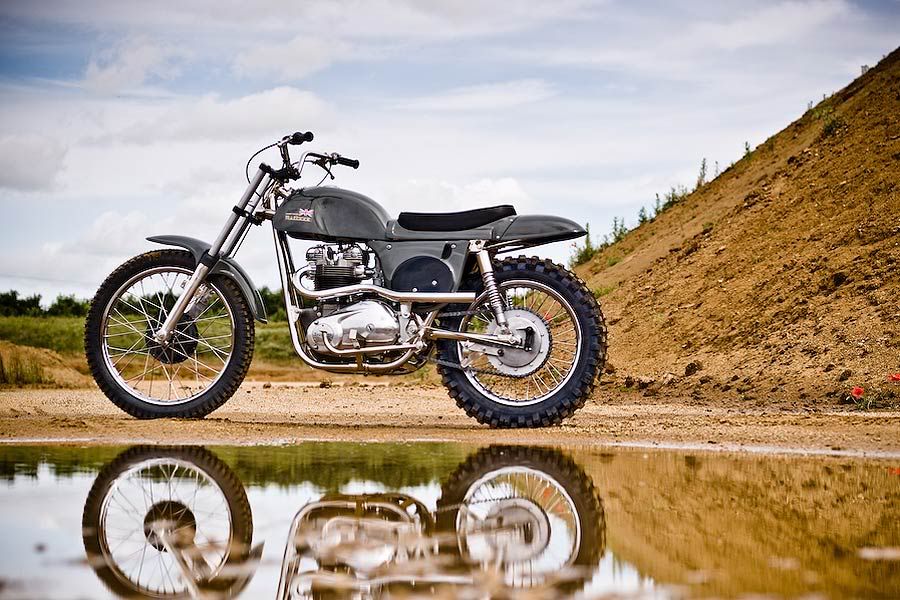 With quotes from Steve McQueen taken from an article that appeared in Popular Science, November 1966.
Original year of manufacture 1966.
"A revolutionary piece of equipment." Steve McQueen™ also described the bike as being "years ahead of its time."
Mark III chrome moly, nickel plated, oil-bearing frame with oil filter included
"A revolutionary piece of equipment that does away with the oil tank The oil circulates through the tubes of the frame, which keeps it cool. That's especially important when you're racing or driving under hard conditions. It helps to avoid breakdowns and should make piston seizures quite rare."
Triumph 650cc twin cylinder engine with brand new single Amal carburettor
"And the power - it's like supersonic!"
"I prefer the big four-stroke engine, but on a light bike"
Bore and stroke
Ø71mm x 82mm
Cubic capacity
649cc
Compression ratio
9:1
Power output
47 bhp @ 6,700 rpm
Total dry weight 135kg (300lb)
"The fibreglass fenders and tank help to hold the weight down…"
Ceriani 7.5" front forks
"For a real smooth ride."
BSA yokes
"The strongest around."
"It's real important for me because I've hit bumps so hard sometimes that I've actually bent the handlebars."
Complete bodywork
Tank, front mudguard, side panels, airbox, seat pan and rear tail
Tank badges featuring Steve McQueen's™ signature
Period chromed exhaust pipes
Triumph front hub and BSA rear hub
Steel chromed rims
Scramble rear tyre 100/110x18"
Trials front tyre 2.75x21"
Swinging arm
Foot rests
Brake pedal
Tail loop
Handlebars with Amal competition levers and twist grip
Hand-made upholstered long seat
Engine plates and chain adjusters
Framed and embossed certificate of authenticity featuring Steve McQueen's™ signature, confirming the customer's name with date purchased, along with their chassis number.
All details are entered into the official factory records for the limited edition.
A majority of components, including the TR6 650cc engine have been reconditioned to keep the motorcycle within the 60's period.