Discussion Starter
·
#1
·
As the newest member of the
Crossbay Cruisers Classics American Muscle Car Club
(the Mustang club for the NYC/Long Island area), my Bullitt and I went to their big Summerfest Car Show at the Sears Auto Center in Hicksvill, L.I. on Sunday.
Here's a picture of me in line to register (at 8:15am!
) taken by the professional photographer working the event (
New York Digital Services
)
I'm giving them a plug, because they were kind enough to email the original picture file (after I bought a cool T-Shirt which has this image on the front... but still I don't think it's normal procedure for a photographer to give up his original image file).
And here's my Bullitt parked around the corner from a few other Mustangs... a somewhat odd location, but I was technically in the "club members' area" and those other Mustangs were not.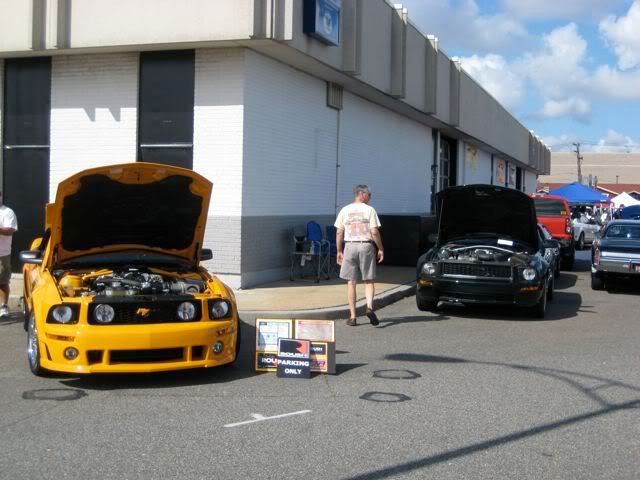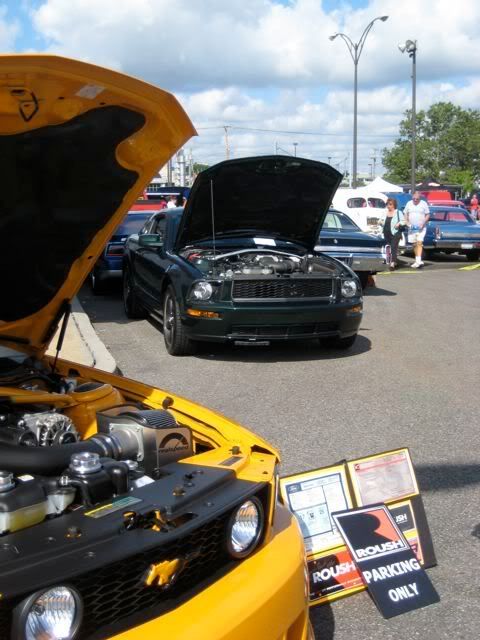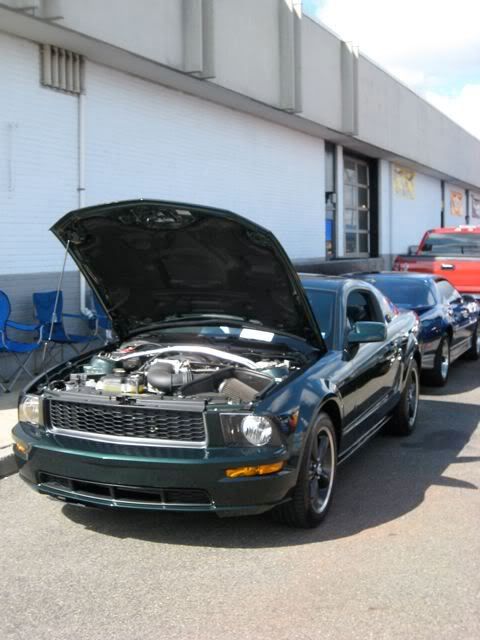 Here are some other "club" Mustangs...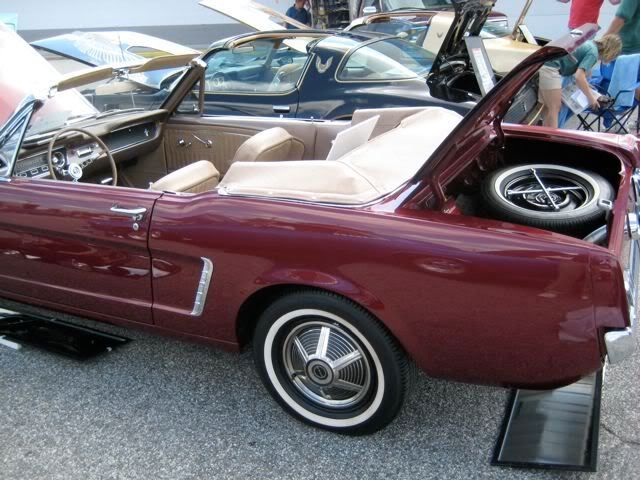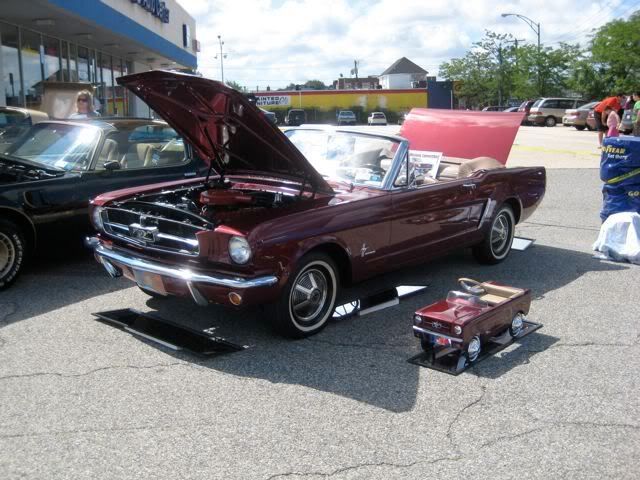 And here's a silver Mustang that has the same "engine turned aluminum" dash as our Bullitts...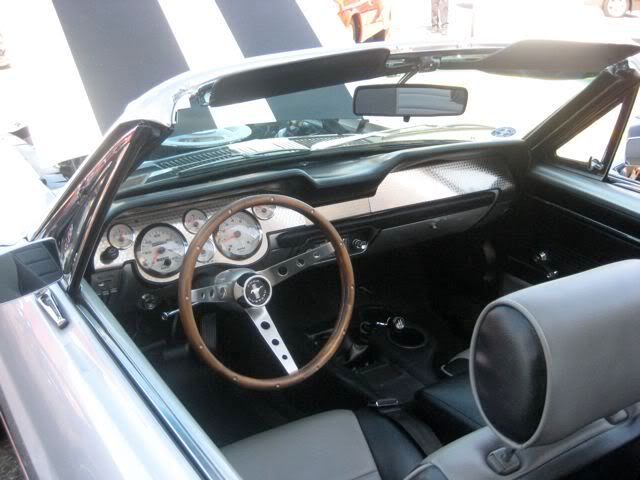 Seeing this made me happy I am returning the Wood Dash Kit I recently received (because I didn't like the way the wood looked when I saw it for real... a much too glossy a finish for my tastes). Now I know that there are other Mustangs out there with dashes like ours.
There were a ton of '60's Muscle Cars... for example this Plymouth GTX...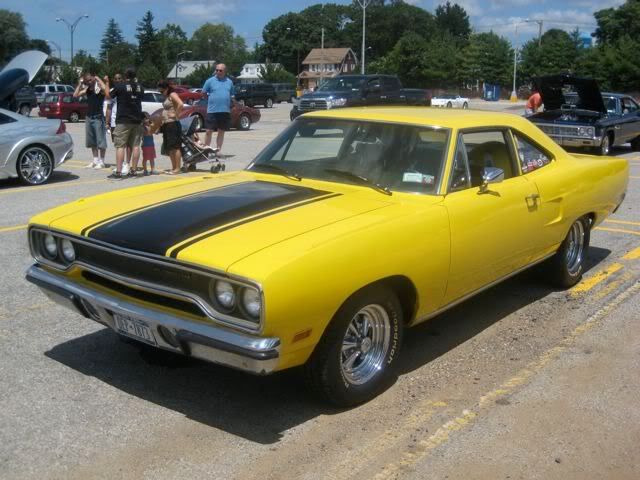 and some amazing, classic hot rods...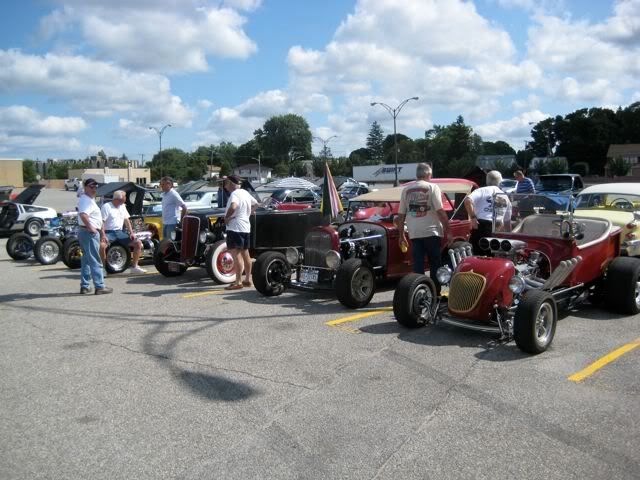 ... and some guy way driving around the show on a MOTORIZED BAR STOOL
...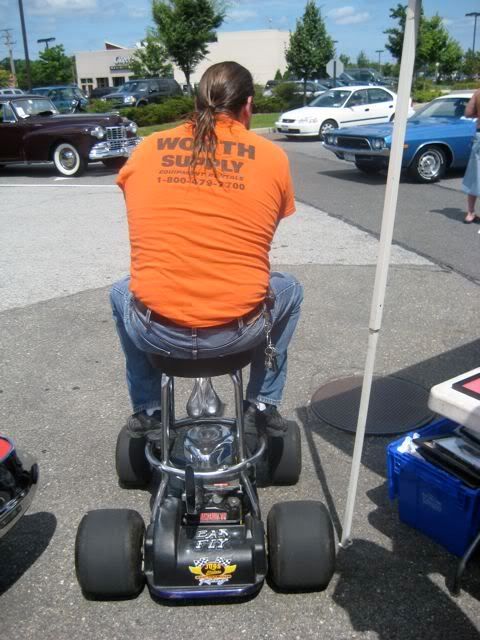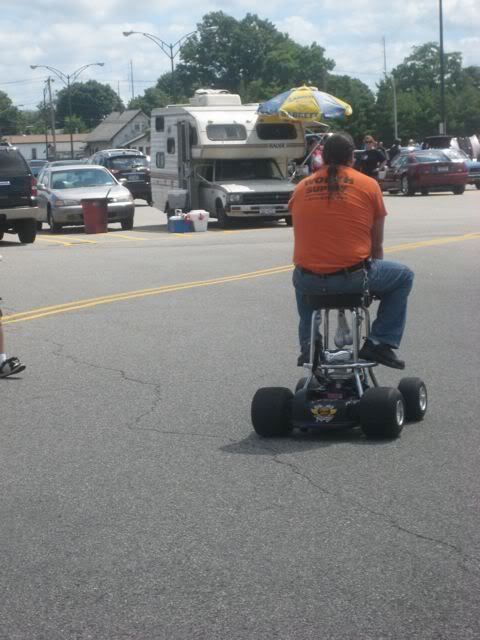 ... the Shelby GT 350 being raffled off in September was there...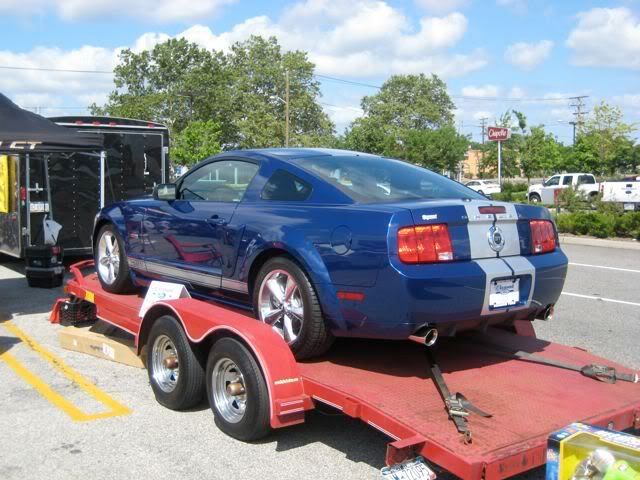 ... and a Delorean that has been converted to run completely on battery power...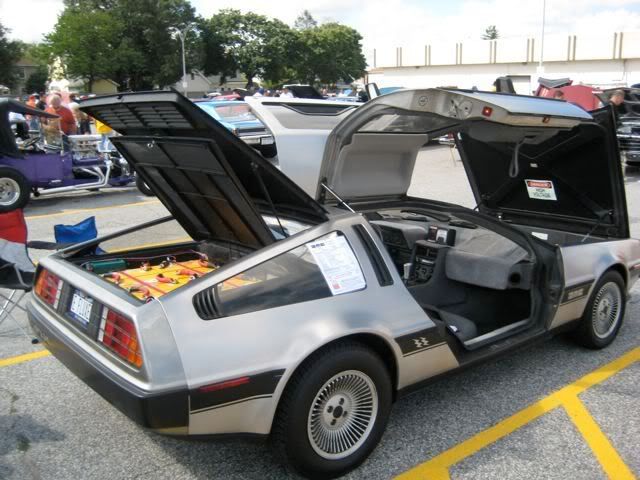 ... and there were some other attractions, although not as many as I expected...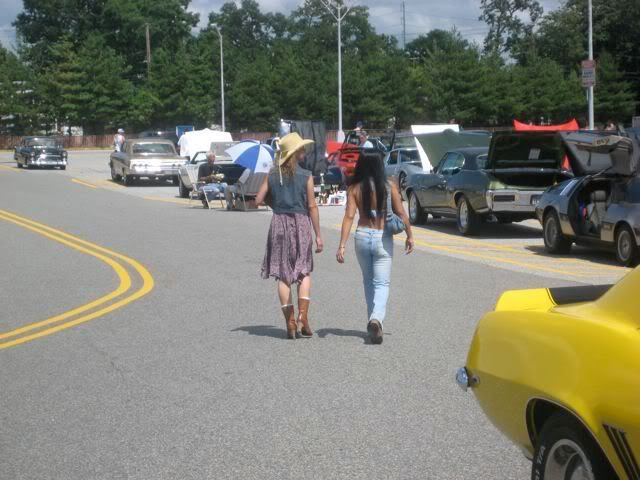 ... But the biggest surprise of the day came as I was preparing to leave... when the club's president, Linda, said "Hey, Steve... Don't leave without your trophy!".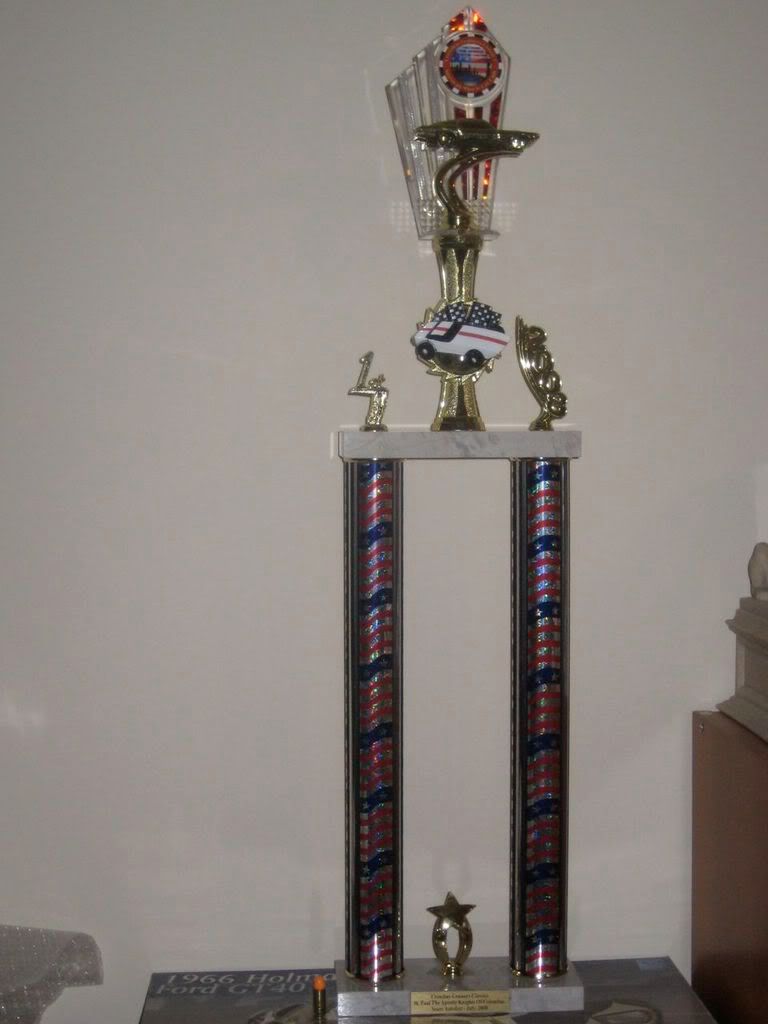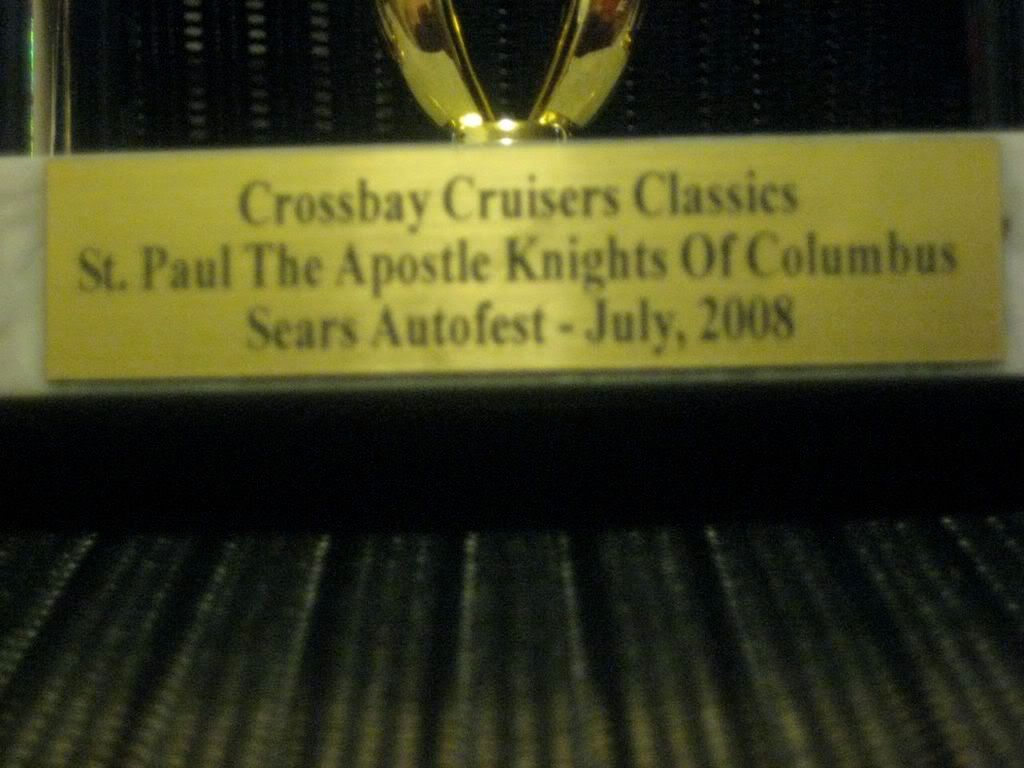 They gave out a lot of trophies. And to be honest I didn't hear my name called. (Of course, at this point it was almost 6pm and I - like everyone - was suffering from being out in the heat all day. But I will tell you this. I had the only Bullitt there. There were no '68's or '01's there either. And as we all know, the Bullitt is The Coolest Mustang... right from the showroom... you can drive. It's got the stealthy looks... combined with the Steve McQueen and Ford Racing pedigree (is that the right word to use?). Mine looked clean and I had my "history book" and dealer's sticker displayed on the passenger's seat. So... what can I say? My Bullitt deserved it!
There are a ton more pictures (128 in all) from the show
on PhotoBucket here
.
I hope you all enjoy looking at them. It was a great first experience as a member of my local club. I'm looking forward to the events they'll do in August and September.
Steve
and some