Discussion Starter
·
#1
·
I"ve been working on my '79 Chevy pickup for the past couple of months. I sold my 71 C10 to buy this one from a friend's dad. I liked the truck because it was the opposite of my 71. It's a 4X4 shortbed that didn't need hardly any body work. My 71 was a two wheel drive longbed that needed plenty of body work. Shortly after I found out the transfer case doesn't work so the four wheel drive didn't work. My friend's dad only had it a short time before I bought it and he didn't know it didn't work. He's an honest man I've known my whole life and he wouldn't lie to me. Then the clearcoat started peeling like a bad sunburn. (see how this is getting better?) A few months go by and it starts to give me some mechanical issues. Passenger side brake caliper started locking up,burning oil like crazy, saggy suspension etc. I started saving and bought all new rotors, calipers, hub lockouts, a 4" lift kit, and a trans/transfercase combo. Had the the turbo 350 rebuilt with some stronger internals and a shift kit. Had a 2500 stall converter built to match the new motor. The motor is a 355 small block from my '71. It had a recent rebuild, so just swapped out the old heads for a set of Vortec heads. Had them gone through with a valve job, screw in studs, and Harland Sharp roller rockers. Had to get a new intake for the new heads, so went with the performer RPM Air-gap. I went with a comp cam to match the intake and stall converter. Should spin up to about 6500 rpm without any trouble.
Anyway, with alot of help from my brother, the new drive train is in and the lift kit is on. I ran out of money, so it's time to start saving up for a new rear driveshaft, tires, and guages. It at least starts and moves under it's own power now Probably next year for paint.
Here's some pics:
Before. People used to tell me it would be a perfect truck if it was a 4X4. Shouldn't hear that too much now.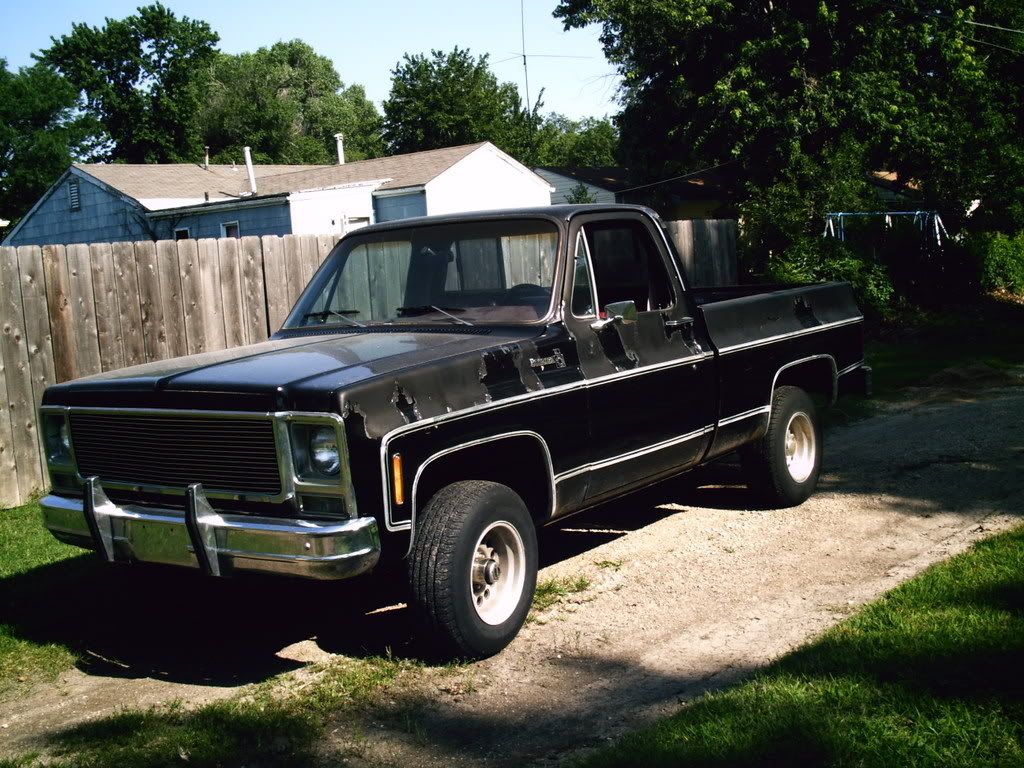 The old motor. I promise it's in there somewhere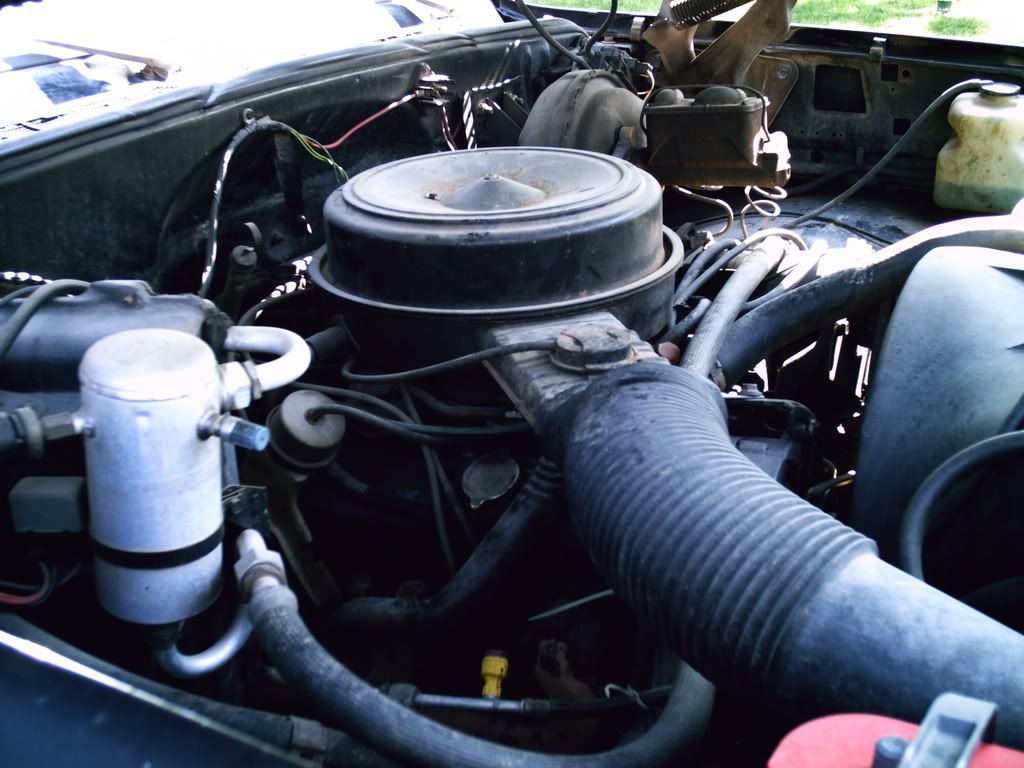 Old motor, trans and transfer case out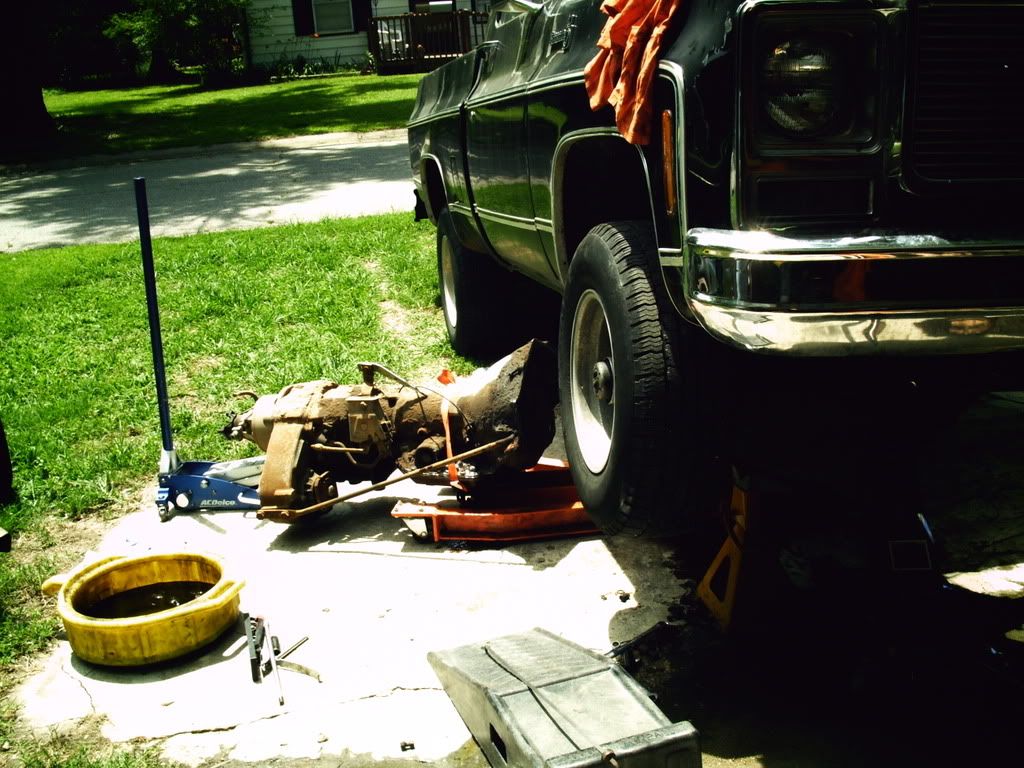 New motor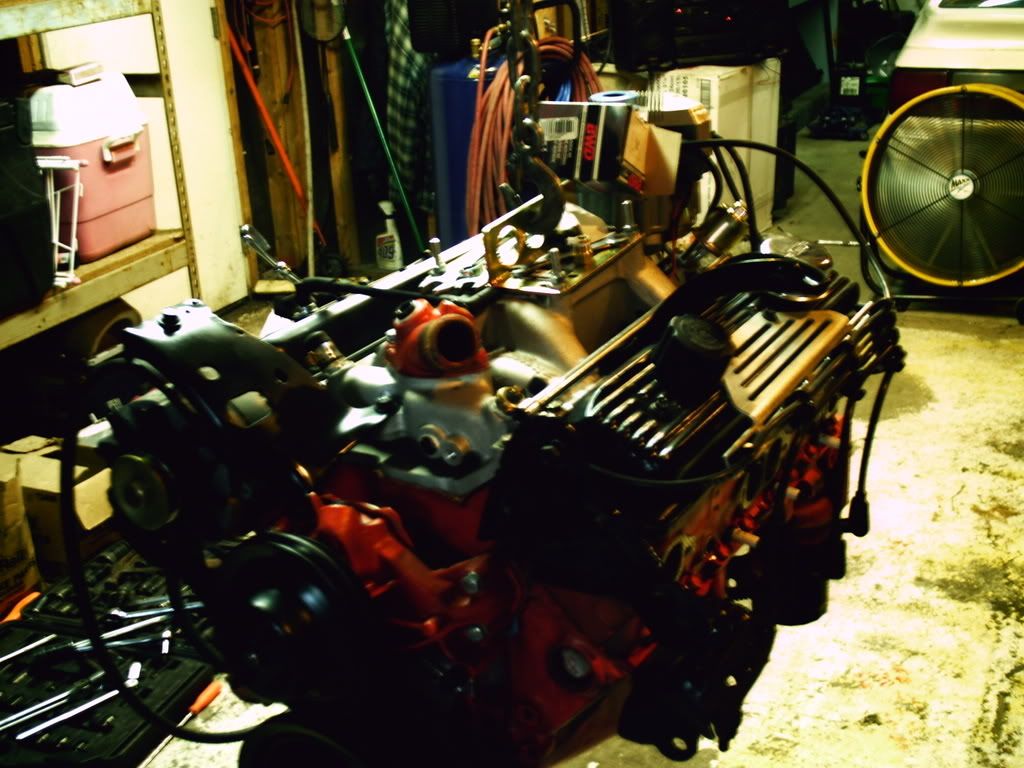 New motor in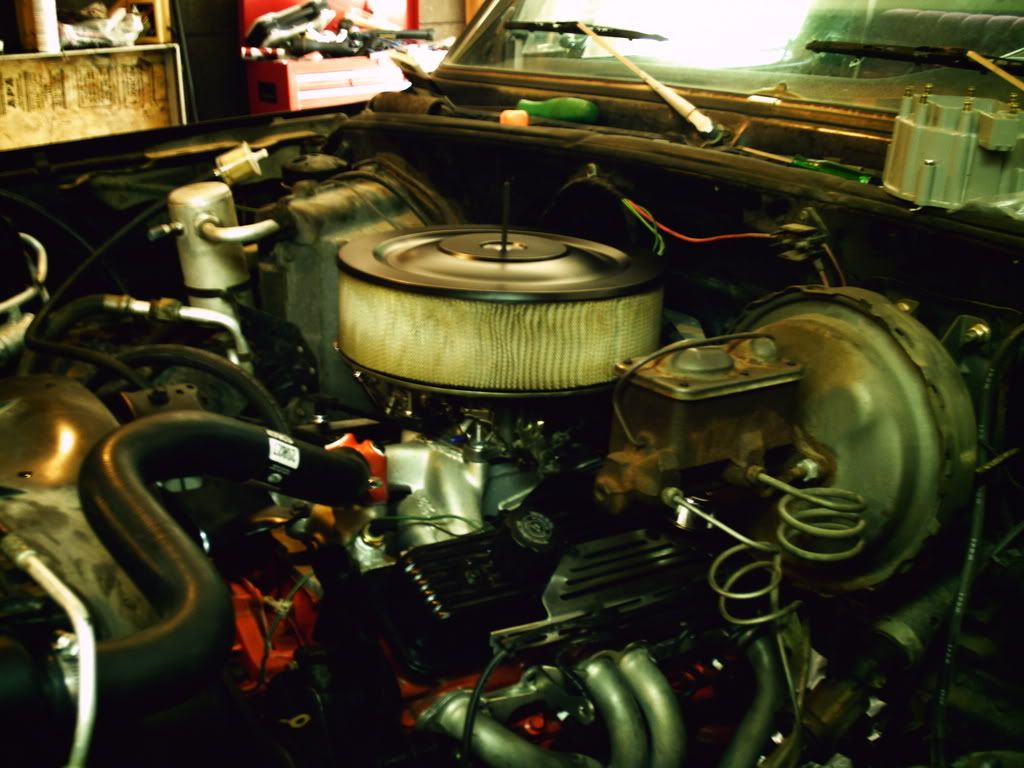 And the lift kit installed
I'll keep eveyone updated on the project. It will hopefully be finished in the next 2 months. It's my winter vehicle while the Bullitt gets parked.