Discussion Starter
·
#1
·
I've been working pretty furiously over the last few months trying to get 976 conditioned for this summer's events, namely SCCA and some drag strip action. I'm not even close to getting it all done, but this is a giant leap in the right direction. Upgrades include drivline, exterior, and some front wheel upgrades. Heres the list:
Driveline:
1. New clutch quadrant
2. Firewall adjuster
3. Steeda Tri-ax
Engine:
1. New Plugs
2. New Coils
Exterior:
1. Tinted, clear-marker headlights
2. 4.6L HO badges
3. New tires - LingLong L688 245/45/R17 W-speed rated. I got these for ~$75/tire on ebay!
4. Tail Light overlays - which I later decided to take off
Front Wheels:
1. New Rotors (stock)
2. New Wheel Bearings
3. New Reman Steering rack/busings (failed inspection due to broken inner tie rod, decided to replace the whole unit instead)
3. New Brakes (I originally purchased brembo sport pads, but as you can see from the first pic TireRack.com sent me a set that included three outer pads and one inner pad. Needless to say an incomplete kit and a very upset customer, but problem was fixed. Decided to go with Autozone Duralast ceramic)
4. Steeda Bumpsteer Kit
And probably a bunch of other stuff I'm forgetting. Here are some of the install pics: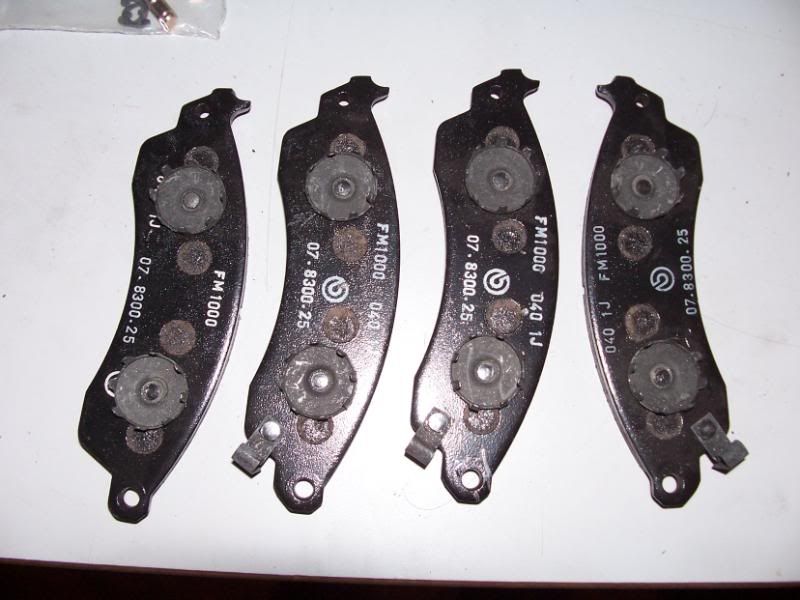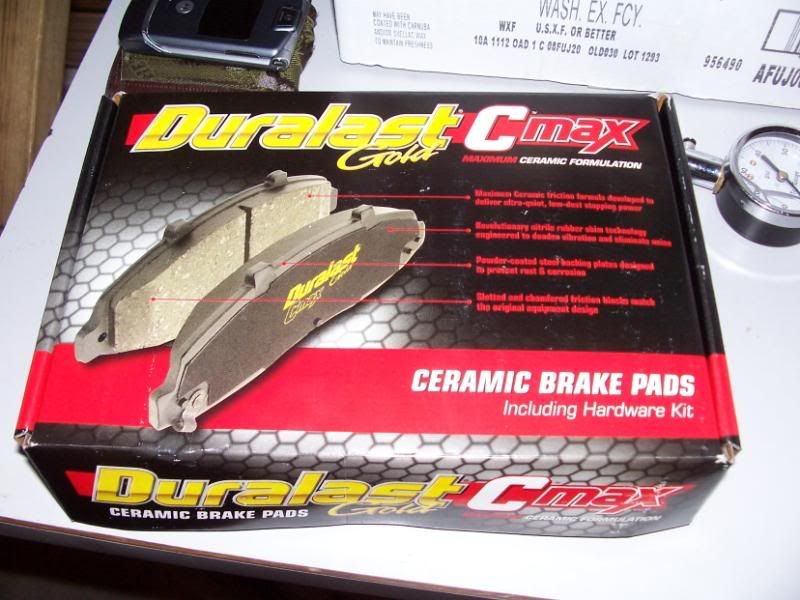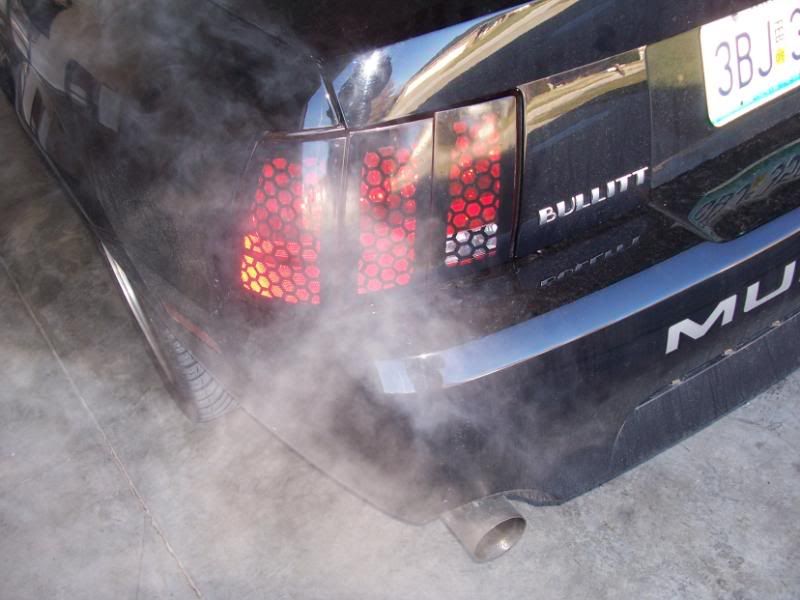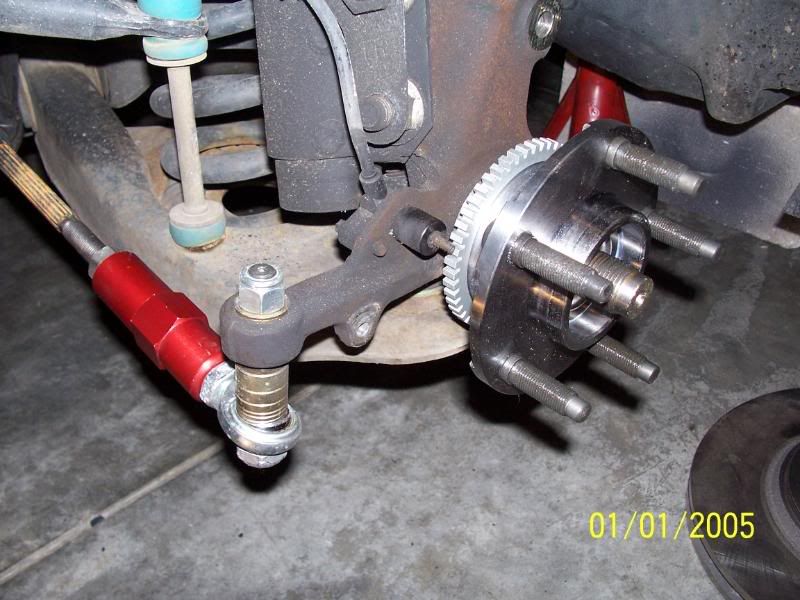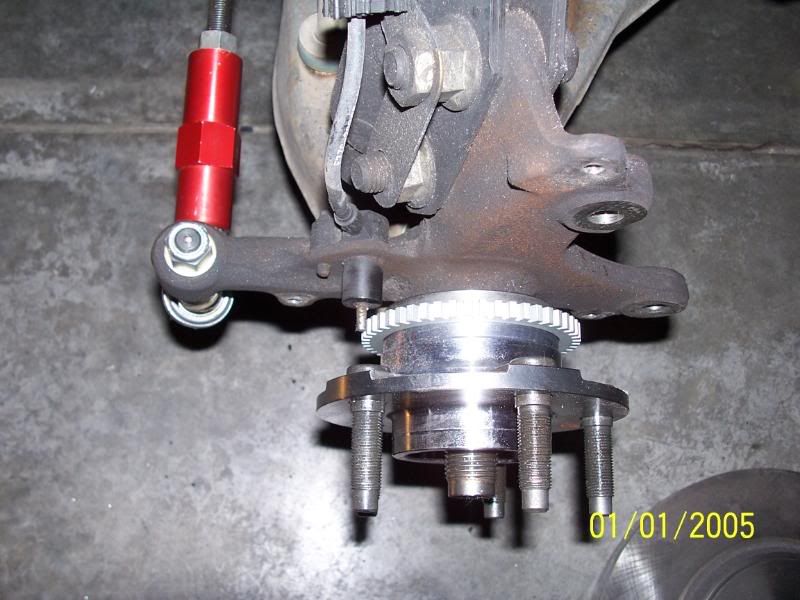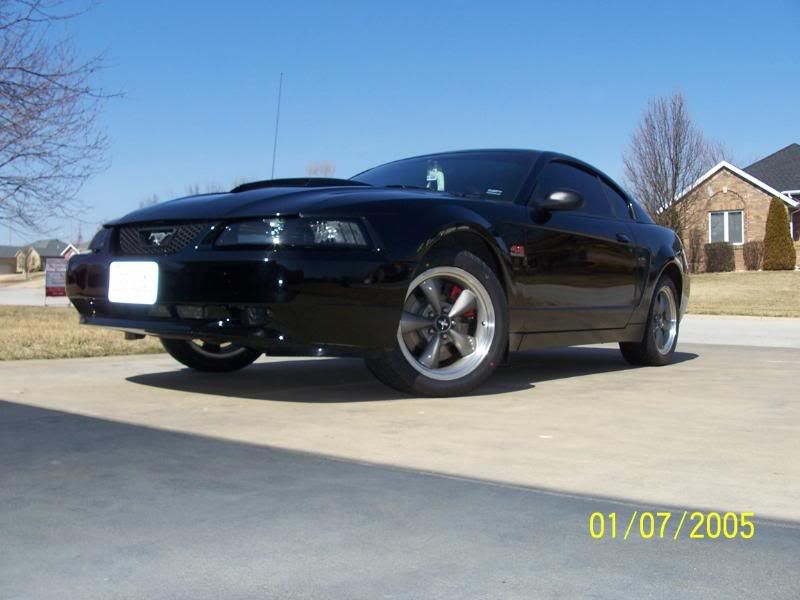 ---
I also removed the dust shields from the spindle hubs because it was really just too close to the tie rod ends for proper steering (IMO). I wanted to ask you guys, does anyone have experience with the bumpsteer kit??? I put all the spacers on the spindle bolt because I had read that this keeps it parallel to the A-arms. Basically I took #976 to get an alignment thinking the tech would know what to do but apparently he had never seen a kit like this before. He also said I have a negative camber situation and would require aftermarket plates to get that adjusted correctly. I immediately went home to check the steering again. I put the car up on blocks and put the jack under the A-arm and placed a load on it until it was parallel to the ground. I couldn't see any problems with the alignment or the install so I just left it be for now.
That being siad, I'm still getting some movement of the steering wheel when driving around town and going over bumps. I thought I had it adjusted correctly, but I'm not so sure now. Any tips on the bumpsteer kit? I know maximum motorsports makes a bumpsteer gauge I just don't want to buy it if I can adjust it myself. I wonder if I arranged the spacers correctly too.
Overall the car handles a lot better than it used to and I'm very happy with how the mods are coming along. I want her running 12s at the track, so slicks, gears, tune, JLT, and cams are coming soon. Then maybe a blower after that. Hopefully the economy will be back up when I get around to that.
PLEASE comment, give tips, and such. I'm always happy to hear what you guys have to say!