Discussion Starter
•
#1
•
I saw one last night at a car show with manufacturer plates. The dude was supposedly a journalist and I started asking him about the car he was allowed to use. They were outta state plates Pennyslvania I think, which is a far drive to Houston. He had a lisp and said he heard there was a Mustang meet tonight. (Not really just a local hangout where all sorts of cars come.) He said he came because he wanted to see if an original bullitt would be out there. I asked like an 01 or the 68, and he said the 68 390 dark highland green fastback. I laughed. I have never ever seen one even remotely close to that driving anywhere in Houston.
Anyway long story short, I really hope he wasn't from a Mustang mag cause he didn't know ****. And I think his car was pre-production because the Bullitt strut tower had # 1PP11. And there was another tag inside the engine bay saying this car doesn't have to comply with clean air act legislations and had a mid 2007 date stamp on it.
I got my buddy to snap a pic with his camera phone.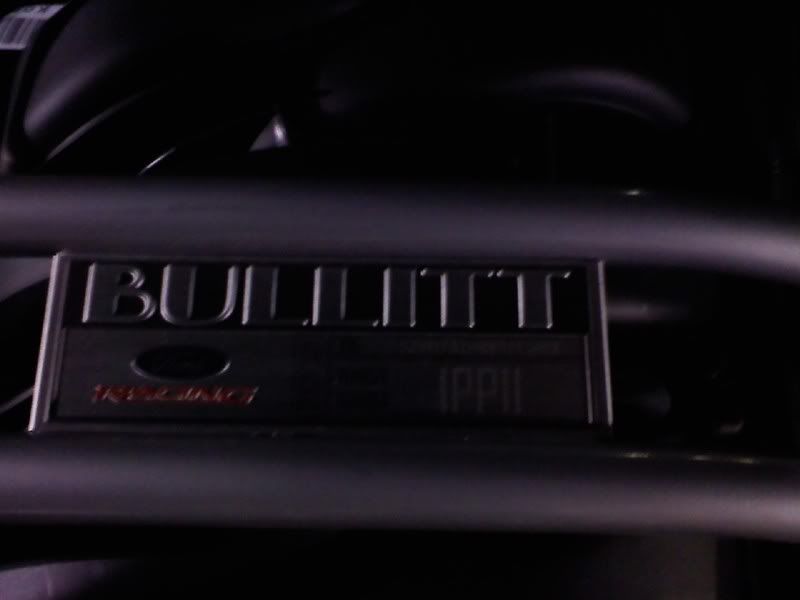 \
What do you guys think?